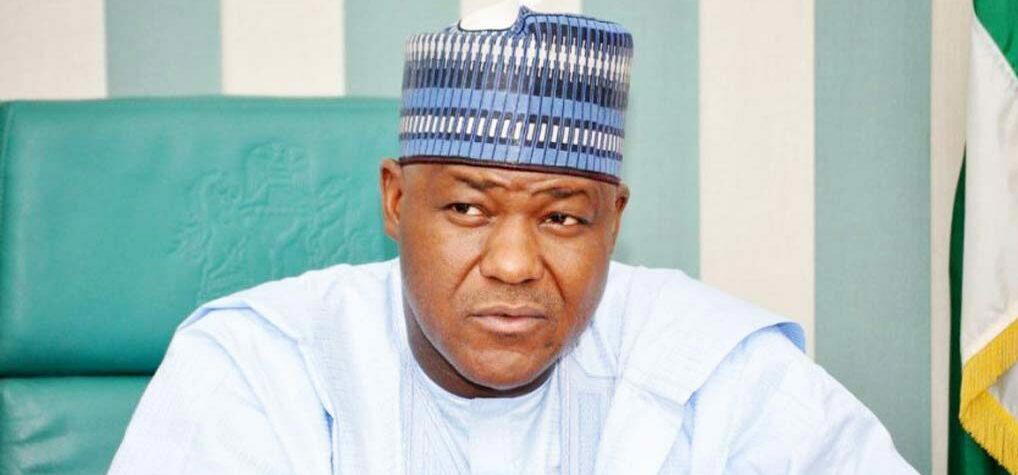 •As Diri, Makarfi, others accuse APC of dividing Nigeria
By Ibrahim Hassan
Former speaker of the Federal House Representatives, Yakubu Dogara, has said  for equity and justice, Nigerians should support the north to produce the next President, complete additional four years to meet up with the south.
According to him, simple calculations showed that the southern region of Nigeria ruled the country for 14 years, while Northern region ruled only for 10 years.
Speaking as guest speaker at the election campaign and presentation of flags to People's Democratic Party, PDP, senatorial candidate, Sunday Marshall Katung, and other candidates for federal constituencies in Southern Kaduna at Zonkwa, Kaduna State yesterday, Dogara said Nigerians needed unity now more than ever, because the country was divided by the ruling All Progressives Congress, APC.
He said: "To those saying why should a Muslim succeed another Muslim? I will say to them, the truth is what every Christian is called to. And if we must say the truth, Jonathan is a Christian, Obasanjo is a Christian,
"Obasanjo ruled for eight years, Jonathan ruled for six years. So, if we sum the two, we have fourteen years. I am a Christian, we have ruled this country for 14 years. Buhari has ruled for eight years and Yar'Adua ruled for two years, making a total of 10 years.
"So, we can only be just by allowing the Muslims have a balance of four years. Also, the two Christian Presidents are from the South, so, the north has a balance of four years.
"In the context of present Nigeria where we are divided in such a way that we can say Nigeria has never been as divided, whether we are talking about religious divide, political divide, ethnic divide, the fault lines are many and except we find a way to unite ourselves once more, we cannot build. We will continue to perish as fools.
Meanwhile, the governor of Bayelsa State, Senator Douye Diri, former fovernor of Kaduna State, Senator Ahmed Mohammed Makarfi, and other PDP chieftains who were at the event, accused the APC of using religion and ethnicity to cause disunity among Nigerians.
Governor Diri, who was the special guest of honour at the event, said what Nigeria needed in the coming elections were humble leaders who would unite the country in all ramifications .
He said Nigeria didn't need lions as leaders but lambs with the heart to provide good governance and ready to reset the country on the right path.
He, therefore, appealed to the people of Southern Kaduna of Kaduna State to vote Alhaji Atiku Abubakar as President, Isah Ashiru as governor of Kaduna State, Katung as senator for Kaduna South senatorial district and all the other candidates of the PDP.
" We have leaders who have set a precedence in Nigeria and Kaduna State, so we want people to come and build on such records, we have to reset this country and it is not about religion or ethnicity."
"Nigeria must be recovered and rescued through a detrabilized leader in the person of Alhaji Atiku Abubakar, so I urge us all to stand behind all candidates of the PDP in the coming elections" he stressed."
"PDP will take over Aso rock and Kaduna State, it is settled in the spirit and will manifest physically, Sunday Marshal Katung is a brother and friend from another mother, that is why we are here to support him and all other PDP candidates" he said.
On hs part, Senator Makrafi called on the people to join forces and flush out the All Progressives Congress, APC, in the coming elections.
Katung, who spoke on behalf of the candidates, said he was committed to the delivery of dividends of democracy for the good people of the zone and the state in general.
" By the grace of God. We will make laws that will be beneficial to the good people of Southern Kaduna and you can hold us to our words," he said.
Highlight of the occasion was presentation of party flags by the Kaduna State PDP Chairman, Hon. Felix Hassan Hyet supported by other party leaders to all the candidates of the party for the February 25th and March 11th elections.