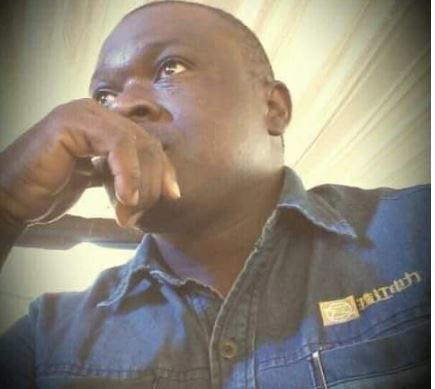 ..reflection of leaders not yet ready for Nigeria transformation
By Martins Chiedozie Ugwu
"How can educated men and women, with trained minds, could throw critical judgment to the winds and come up with such grotesquely deceptive and misleading judgment about an established enemy which i think the reason lies in the ability of Western authorities not merely to produce elaborately opposite of what they actually represent but to welcome African leaders, house them comfortably, feed them well, and "above all," flatter them, en-route their exploitative end."
Leopold Sedar Senghor is a Senegalese poet, politician and cultural theorist who was they first president of Senegal. Writing in Le Monde in 1957, Senghor wrote "By decolonization, I mean the abolition of all prejudice, of any superiority complex in the minds of the colonizer, and also of any inferiority complex in the mind of the colonized."
No doubt colonial authority never rested on social economic and political control of our country alone. Its perpetuation depended upon complex systems of knowledge and power that facilitated the physical, racial, economic and linguistic subordination of colonial peoples. Senghor recognised the fact that decolonisation was more than simply issuing certificates of independence.
From 1957 – 1963 remains very crucial in the annals of African history in the context of gaining independence from colonial powers. After we were conquered, our sacred kingdoms were subjected to colonialism. And this means enslavement and exploitation through the military, political, and economic coercion of peoples, countries, and territories. In his speech at the UN General Assembly on 23 September 1960, Nkrumah further shed light on colonialism when he said, ''For years, Africa has been the foot-stool of colonialism and imperialism, exploitation and degradation. From the north to the south, from the east to the west, her sons languished in the chains of slavery and humiliation, and Africa's exploiters and self-appointed controllers of her destiny strode across our land with incredible inhumanity without mercy, without shame, and without honor.
Those days are gone and gone forever, and now I, an African, stand before this august Assembly of the United Nations and speak with a voice of peace and freedom, proclaiming to the world the dawn of a new era"… the rest remains history as Nkrumah fled his country in a first ever coup in Ghana masterminded by the same enemies of the continent. As a strong Pan Africanist, Dr. Kwame Nkrumah stood his ground on gaining independence for other African states. His passion and drive for African unity, development and complete decolonization is total.
Remember, I am not saying that is not good to market oneself at the International fora but my point and greatest concern here is why traveling to far away UK, Chatham House to deliver political manifestos for you to be elected to govern your country 'not the United Kingdom or to be appointed as Chatham House policy Chief. What exactly is the motivation for the political pilgrimage to Chatham House by Nigerians aspiring president? One will ask what exactly is the rationale behind the decision to go and sell yourself to the British government or their multinational corporations.
What actually do they intend to achieve? To persuade them to influence their brothers or sisters in Nigeria to vote for them? What really is the purpose because from what I know 'all the foreign policies of the Western Powers for Africa are purely for exploitation and further enslavement. Note: the best candidate that will transform this country will never be supported by the West or British government because they are well informed that Nigeria cannot move forward without stepping on their toes or hurting their economic interest. Ordinarily for our presidential candidates to considers it a tradition to go and speak to the British government or their policy institutes for them to be elected as Nigeria president means allegiance to the British people and as same time arrogating the primary responsibility of Nigeria voters to the British government and their policy institutes and a clear demonstration of intent to subvert the Sovereignty of the Nigeria Nation.
How many aspiring Presidents from Western countries ever spoke to any media House from Africa in the course of his or her campaign to become their country's president. Get me right, there is a difference between traveling abroad to speak to Nigerians living there with the hope of influencing friends and relatives or traveling back home to vote for you and traveling abroad to speak to the country's policy makers or corporations in the course of your campaign . For what purpose and to achieve what?
Is indeed very disgusting how our aspiring leaders have proved to satisfaction that they have no political courage to transform Nigeria and that is a big minus for them. I have much respect for the presidential candidate of the Social Democratic Party (SDP), Mr. Adebayo Adewole, he said I quote "Chatham House is the British Royal Institute of International Affairs.
I am not trying to be a member of the British parliament. Instead, I am trying to be the president of Nigeria. Let's be responsible for how we aspire to leadership; our message will resonate with Nigerians. I won't go to a foreign land to discuss poverty in Nigeria and corruption in Nigeria. The British people did not come here during their election." Mr. Adebayo simply refused to toe the shameful path of traveling to Chatham House, reason being that he doesn't consider it necessary because he is aspiring to become Nigeria president and not the British or Chatham House policy Chief.
Just think about it, most foreign aid to Africa comes in the form of curative social welfare programmes such as famine relief, food aid, population control programmes, refugee camps, peace-keeping forces and humanitarian missions. At the same time, hardly available are resources for preventive and sustainable human development programmes such as functional education and training, development of infrastructure, institutional and capacity building, food production and processing, the promotion of creative innovations and entrepreneurship.
There are no funds for development of their own cultural, spiritual and social programmes which would empower people and release their creative energy. Such programmes find few sympathizers from the West. They only teach us how to know what technology to consume and how to consume it.
From Nigeria to Tanzania to Somalia to South Africa, our problem is one. And until we stop paying allegiance to the western powers and their policies. Until we begin to see the need to query their policies for our dear nations we will continue to crawl. Only a new partnership in a new era of cooperation could make the government and its corporations begin to reduce the economic pillage in Africa and agree to transfer technological information which can make a difference in the lives of our young ones.
And only a new breed of African political leaders without allegiance to Western Powers could put the welfare of their people first and make it the basis for political and economic policies or any bilateral agreements. With such new partnership and international cooperation local innovations and initiatives would be supported without discrimination.
For unless Africa leaders create the environment for creative innovations and support the same, we will remain technologically backward in a world where technology dominates commerce, politics and even culture.. But it seems like political leadership with such vision is currently lacking in our aspiring President and the occupiers of such positions in Africa.
Martins Chiedozie Ugwu
[email protected]