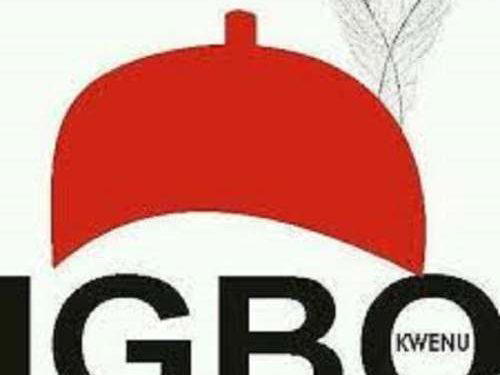 . Warn Fulani to stop such expensive joke
. Very strange in Igbo land, ploy for something else – Enachioken
By Steve Oko
Igbo youths under the aegis of Coalition of South East Youth Leaders, COSEYL, has described as a declaration of Jihad on Igbo land, the alleged plot by a Fulani group to install Emir of Aba.
This is as the paramount ruler of Abiriba ancient kingdom, HRM Eze Kalu Kalu Ogbu (Enachioken Abaribe), has described the proposal as very strange and a ploy for something sinister.
The apex socio-political youth group in the South East geopolitical zone
COSEYL in a statement by its President General, Goodluck Ibem, called on those behind the " expensive alarmed over the plot by Fulani Community to install "Emir Of Aba". Such expensive joke by the Fulani is a declaration of Jihad against Ndigbo in Aba.
The apex socio-political youth group in the South East geopolitical zone said:"It is suprising that the Fulani who came to Aba as strangers have perfected plans to take over Aba by installing an Emir which literally means Aba will be a Fulani territory."
"We warn the plotters and organizers of such expensive joke to immediately leave Abia State with their evil plot back to where they came from.
Aba and South East are not a Fulani land and we don't want to hear such again. Enough said! " Igbo youths warned.
Similarly, HRM Eze Ogbu said the strange development was a signal for something beyond the ordinary.
The monarch who said that the State Government had all needed to halt the combustible plot charged Government to decisively deal with the situation before it snowballs into something dangerous.
His words:" That is a signal for something else. It's beyond what you can see now with your eyes. It's a very serious issue.
"So, anybody trying to do that is somebody that has already dined with the devil, and is prepared to show the world that he has dined with the devil.
" The State Government is in a very good position to stop it. It's very strange in Igbo land and should not be tolerated by any sane person".
Enachioken Abiriba further said: "An Emir is an Administrator of a conquered territory. Can we now assume that Aba is now a conquered territory?"
Speaking with Vanguard, the Chairman Board of Trustees, BoT, Igbo Think Tank, Professor Madubuike Ezeibe, dismissed the plot as a huge joke taken too far.
He advised those behind the proposal to immediately jettison the idea as they might not be able to withstand the ripple effects.
Professor Ezeibe explained that Aba already has Eze who must not share his kingdom with a Fulani Emir as the Enyimba City is not part of Northern Nigeria.
He cautioned against actions that could stoke ethnic tension and avoidable crisis.