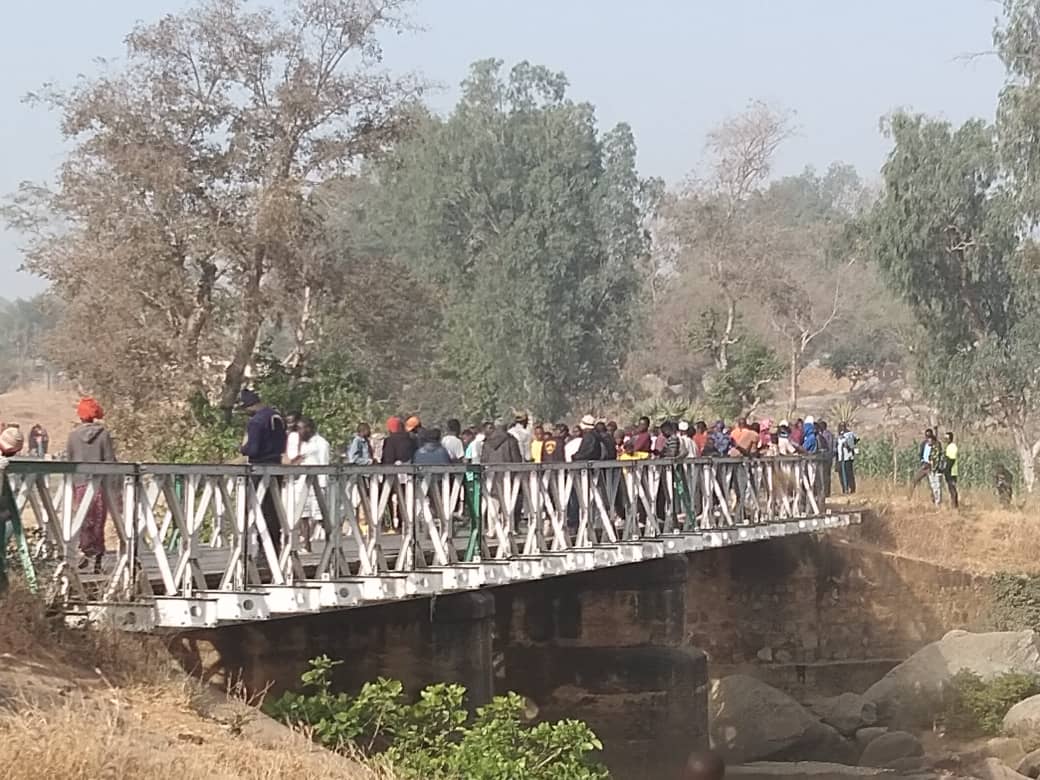 By Marie-Therese Nanlong
Jos – There was a protest on Saturday morning at the Gindiri town in the Mangu local government area of Plateau State as residents accused the personnel of the military of attempting to dismantle and cart away the only bridge linking the Tongzong/COCIN compound and the Gindiri town.
The residents reportedly sighted some security personnel attached to the OpSH on Friday evening, at the bridge claiming they were sent to lose the Langa-Langa bridge, but the residents raised the alarm and kicked against such action.
Recall that Gindiri is in the Pyam Chiefdom which has suffered a series of security breaches ranging from the kidnap to the killing of citizens including their prominent traditional rulers. The Madaki Janneret from the same chiefdom was killed at his home early this week.
The National PRO of Pyam Youth Movement (PYM), Isa Kwarshak confirmed the protest saying, "The protest came because the old bridge linking Tongzong/COCIN compound and Gindiri Township is to be destroyed by the Military as directed by the Chief of Army Staff. We heard they want to take the bridge to the Sambisa. The bridge was constructed during the Murtala regime by one of our sons, Major-General Bisala under the supervision of Army Engineer Col. Ayuba Tense from Panyam here.
"If they remove the bridge, we will be cut off, that is the only bridge that links Tongzong, COCIN schools – the Boys' Secondary School, Girls' High School, COCIN Comprehensive Secondary School, College of Theology, the Demonstration Primary School and others. The soldiers said it was the Chief of Army Staff that said the bridge should be removed, none of our leaders was informed but until they kill all of us before they remove the bridge."
It was gathered that all the nuts on the bridge have been lubricated but members of the community agreed that it makes no sense for the bridge to be dismantled after almost 50 years.
The Chairman of Mangu local government area, Mr. Daniel Daput added, "I was hinted about the incident, I called the Commandant there, the report is that they came in a troop and wanted to lose the bridge so the youths came out en mass to protest. They said if there was anything like that, at least the soldiers would have sat with the traditional council to talk not just come without any notice. The Commandant said he was with the people and that everything was under control. I also heard that the Chief of Army Staff said the bridge should be removed…"
Meanwhile, the spokesman of Operation Safe Haven, Captain John James said, "the situation is under control, I will give further details when I have the information. There is a meeting ongoing between the stakeholders and our people."