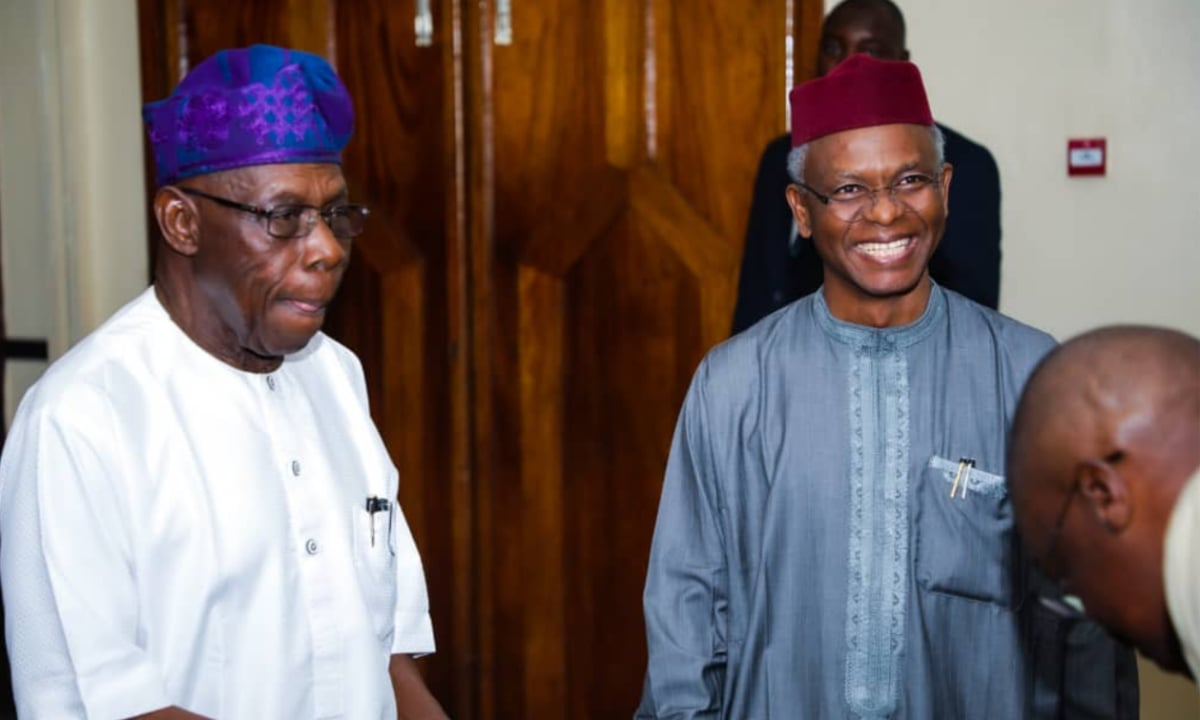 Former President Olusegun Obasanjo has met with Governors Charles Soludo of Anambra state and Nasir El-Rufai of Kaduna state in Abuja.
Obasanjo met the duo at the first Stakeholders' meeting of the Democratic Republic of Congo-Nigeria Business Council held at the Sheraton Hotel, Ikeja, according to a statement by his Special Assistant on Media, Kehinde Akinyemi.
The former president "commended the President, Major General Muhammadu Buhari (retd.) for his foresight in creating the DR Congo–Nigeria Business Council."
El-Rufai, who is the Deputy President of the Council, was said to have broken the news while giving a report of his meeting with the President held recently in Abuja.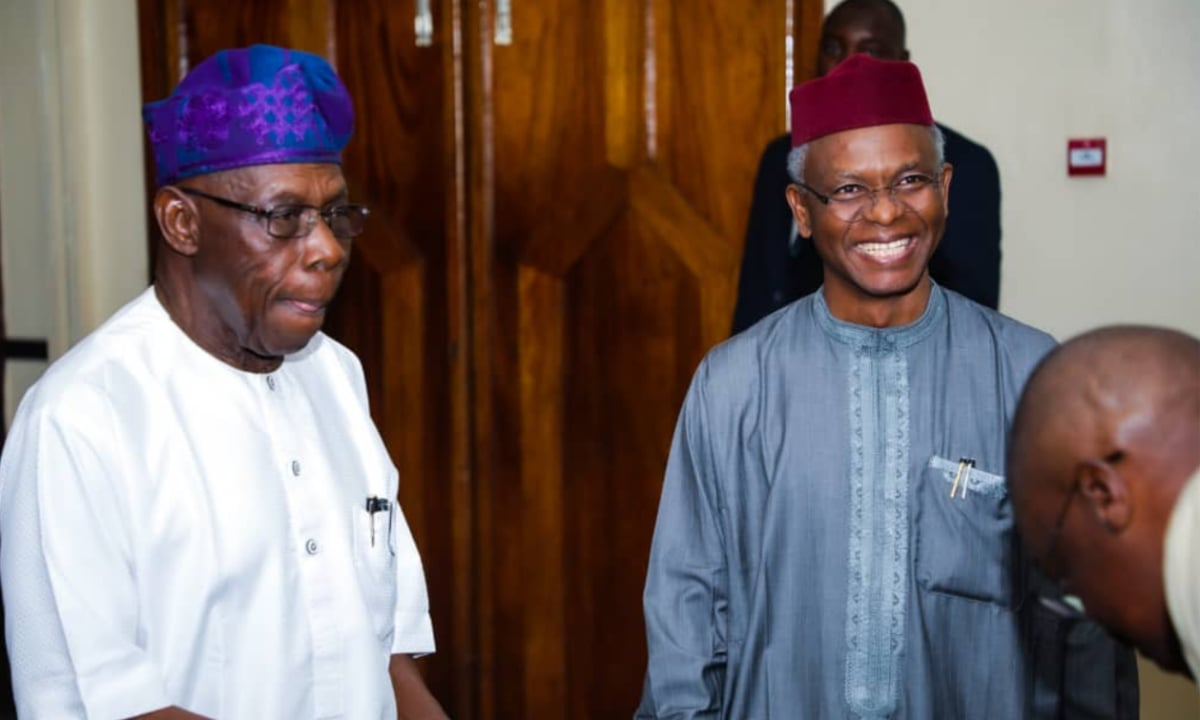 According to El-Rufai, the President was excited about the Council, saying Buhari said with such Council in Africa, the future would be brighter to work together.
El-Rufai added, "Mr. President urged the former President to use his energy and network to extend similar formations in countries like Egypt, Ethiopia and South Africa."
The meeting also had in attendance, the President of the Council and the immediate past Director-General of the International Institute for Tropical Agriculture, Dr. Nteranya Sanginga; top government officials from DRC and others.