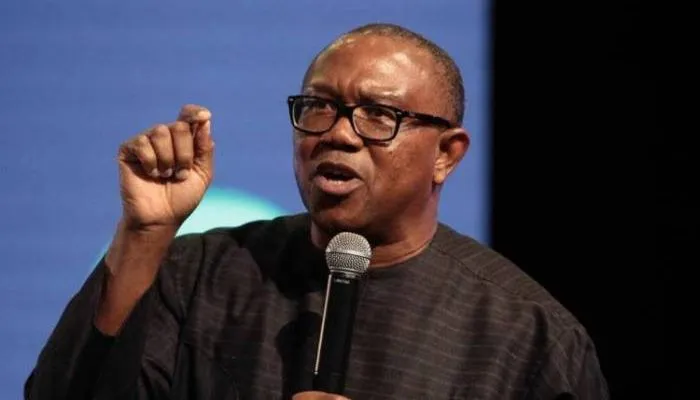 .
…demands explanations, public apology
…INEC apologizes, promises to sanction errant staff
John Alechenu, Abuja
The Obi-Datti Campaign Media office has berated the Independent National Electoral Commission, INEC, for liking a tweet by Afro-beat musician, Seun Kuti, which tended to deride the Presidential Candidate of the Labour Party, Peter Obi.
The Media Office in a statement signed by its Head, Diran Onifade, in Abuja, on Thursday, described the electoral management body's action as reprehensible.
Onifade said, "It's not a hidden fact that in morality and law the election umpire, INEC should not only be neutral but must strive to prevent anything real or imagined to suggest otherwise.
"Obi-Datti Media takes serious exception to INEC liking a post by a partisan person who has chosen a candidate to support.
"We expect the commission to explain to the concerned public who are looking up to them to be above board why they had to show such a level of obvious bias.
"Obi-Datti Media office notes that even if somebody in the Commission's office wants to be biased, the law has denied them that because of the moral standards being expected of them.
"We expect INEC to come clean on this issue as it's capable of eroding public confidence in the commission to conduct a free, fair, and transparent election. INEC should publicly apologize to the high-flying LP Presidential standard bearer."
Seun Kuti had in the tweet dismissed Peter Obi as an opportunist and capitalist who only wanted to use the people's good will to exploit the country.
However, a few hours later, INEC apologized for liking the tweet on its official twitter handle.
The INEC statement which was also posted on its official handle read:
"The attention of the Independent National Electoral Commission (INEC) has been drawn to a post on its Twitter handle, liking a post relating to one of the 18 presidential candidates," it tweeted at around 7:11 p.m.
"The Commission is an independent electoral body and does not have a preference for any candidate or political party. The Commission assures all Nigerians of its neutrality and will conduct a general election that is free and fair to all. The allegiance of the Commission is to the people of Nigeria."
The election management body also promised to take disciplinary action against the person(s) responsible for tarnishing its image.
Part of the INEC post added, "In the meantime, the Commission is investigating the circumstances that led to the liking of the said post and will take appropriate disciplinary actions if an infraction is established,"