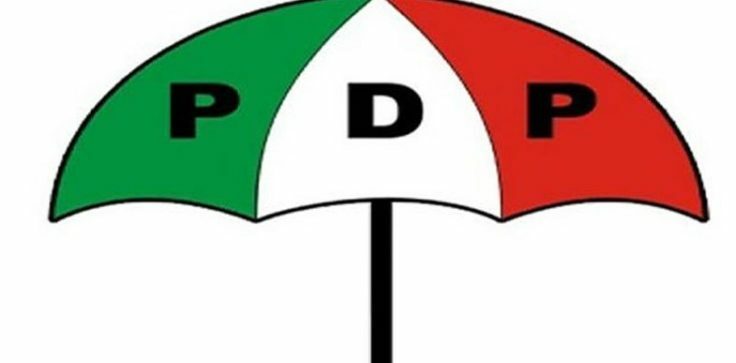 …my government will be all-inclusive
By Peter Okutu
The People's Democratic Party, PDP, governorship candidate for the 2023 general election, in Ebonyi State, Dr. Ifeanyi Chukwuma Odii, Wednesday explained that whether Ezzas vote for him or not, they will not regret their actions as his government would work for the overall interest and benefit of every Ebonyi citizen.
Odii who described Ezzas as forthright and dependable allies at all times, urged them to vote PDP across board as his government will always carry them along in the scheme of things.
He noted that his administration would be all-inclusive adding that every challenge faced by different segment of the State, will be addressed, if he emerges the next Governor of the State.
Odii who stated this at the flag off of PDP rally at Ameka, Ezza South Local Government Area of the State, said industrialization of the State would be one of the major objectives of his government, as such initiative would pave way for massive employment and empowerment of the youths.
According to him, "Don't allow people to be telling you a lie; whether you vote Anyichuks or not, you will not regret it. My government will give true empowerment to Ebonyi people. The civil service will undergo reformation.
"The in-coming PDP government by God's special Grace of God will give empowerment to the youth, bring transformation to the civil servants, pay your pensions and gratuities, pay your salaries as at when due, give scholarships to deserving students and empowerment to all and sundry.
"We'll industrialize Ebonyi State, so that there will be jobs for the Youths. Under our watch, we will remove every Ebonyian from every street that is hawking across the country.
"We have given startup capitals to people before now. The suffering of Ebonyians will end as we takeover the seat of power in Ebonyi State. We have built 150 houses for the indigent. What you should expect is a human friendly Governor."
In his remarks, the first executive Governor of the State and Senatorial candidate for Ebonyi North zone, in the 2023 general election, Dr. Sam Egwu, emphasized that Ebonyi will remains a PDP State even as the 2023 general election.
"I am happy that Ebonyi has remained and will remain a PDP State. Am appealing to our aggrieved members to come back and join the fold. We have continued to move forward.
"Ebonyi will produce the next Governor under PDP. We do not believe in violence but persuasion. We will vote according to our conscience. At the end of the election, we will come back and tell us that Ebonyi is PDP."
The rally witnessed a large crowd of PDP faithful across the State.