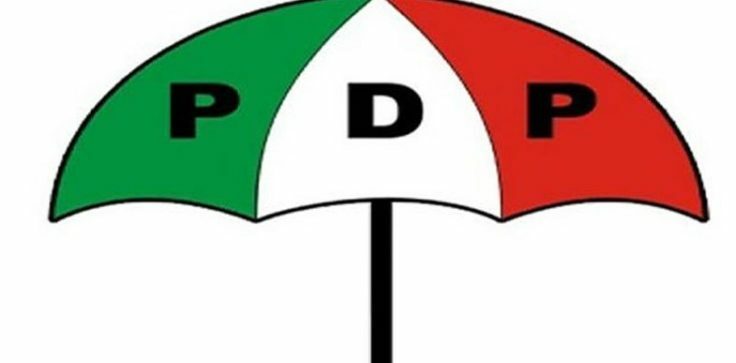 …tells Tinubu no place for such an arrangement in 1999 Constitution

…says February 25 presidential election date sacrosanct

John Alechenu, Abuja

The Atiku/Okowa Campaign Organization has rejected an alleged plot by the ruling All Progressives Congress to foist an illegal Interim National Government on Nigerians.
Spokesperson of the PDP Campaign, Kola Ologbondiyan said this in a statement in Abuja, on Wednesday.
The PDP Campaign advised the Tinubu/Shettima Presidential Campaign to perish the thought of pushing for the setting up an Interim National Government as such does not have any place whatsoever in the 1999 Constitution (as amended) as well as our democratic practice as a nation.
Ologbondiyan said, "This position is predicated on the reports of sinister plots by the Tinubu Campaign to create situations and narratives to justify its reported demands for the postponement of the 2023 general elections.
"Our Campaign has also received intelligence of a very dangerous plot by the Tinubu/Shettima Campaign to continue to orchestrate unrest across the country aimed at truncating the electoral process, triggering a constitutional crisis and foisting an undemocratic situation of Interim National Government on our country, having realized that it has no chance in the election.
"These reported moves by the Tinubu/Shettima Presidential Campaign are not only cowardly but also confirm that Tinubu is intimidated by the overwhelming popularity of the PDP Presidential Candidate, Atiku Abubakar, and as such seeks to scuttle the election.
"Our Campaign also advises the Tinubu/Shettima Presidential Campaign to immediately perish its narratives or demands for the postponement of the 2023 general elections, as the February 25, 2023 Presidential election date must be sacrosanct given that Nigerians are ready to go to the polls where they will elect Atiku Abubakar as the next President of our country."
The PDP campaign expressed confidence that Nigerians can now see why Tinubu has not been campaigning on issues but only engaging in incitements, brawling, vituperations on constituted authorities, creating a parallel Army, code-named "Jagaban Army", pushing Nigerians to insurrection and directing his followers to fight for power and unleash violence during the elections.
It also said the public can further comprehend the full import of Tinubu's directive to his followers in London when he declared that: "political power is not going to be served in a restaurant, it is not served a la carte. It is what we are doing; It is being determined; you do it at all cost; fight for it, grab it, snatch it and run with it".
According to Ologbondiyan, "Such inciting comments are at the root of the violent attacks on innocent Nigerians as well as facilities of the Independent National Electoral Commission (INEC) by APC thugs in various parts of our country.
"Part of this plot is the reported interception, mopping up and hoarding of new Naira notes by the Tinubu/Shettima Campaign for purpose of vote buying leading to the biting scarcity of new Naira notes and consequential suffering and hardship across the country.
"It is indeed pathetic that Tinubu, who ought to know that the 1999 Constitution, upon which our democracy derives its existence, is the one reported to be pushing for a situation of an Interim National Government (ING), just because it is clear to him that he cannot win the February 25, 2023 Presidential election.
"The Atiku/Okowa Campaign counsels Tinubu to face the reality of his looming defeat and stop the shenanigans of seeking to introduce dangerous forms of contraption into our polity."
He also said, "Tinubu must come to the full realization that his reliance on financial inducements alone cannot save him as there is no way Nigerians will elect any individual convicted for trafficking in narcotic, indicted in many criminal allegations and who has also shown manifest incapacities to serve as the President of our nation.
"Our Campaign, standing with Nigerians, calls on INEC to immune itself from the shenanigans of the Tinubu/Shettima Presidential Campaign and focus on its mandate to deliver a free, fair and credible Presidential election on February 25, 2023.
"We also call on security agencies to note the machinations of the Tinubu/Shettima Campaign and take urgent steps to protect the electoral process and our democracy from being derailed at this point.
"Since it is clear that Tinubu has nothing to offer our nation, he should quit the race instead of seeking to destroy our democracy out of his wishful thinking that he will govern our nation.
"Nigerians are ready to come out enmasse to vote in Atiku Abubakar as the next President of Nigeria come, February 25, 2023 and not even the shenanigans of the Tinubu/Shettima Campaign can sway them from that resolve."