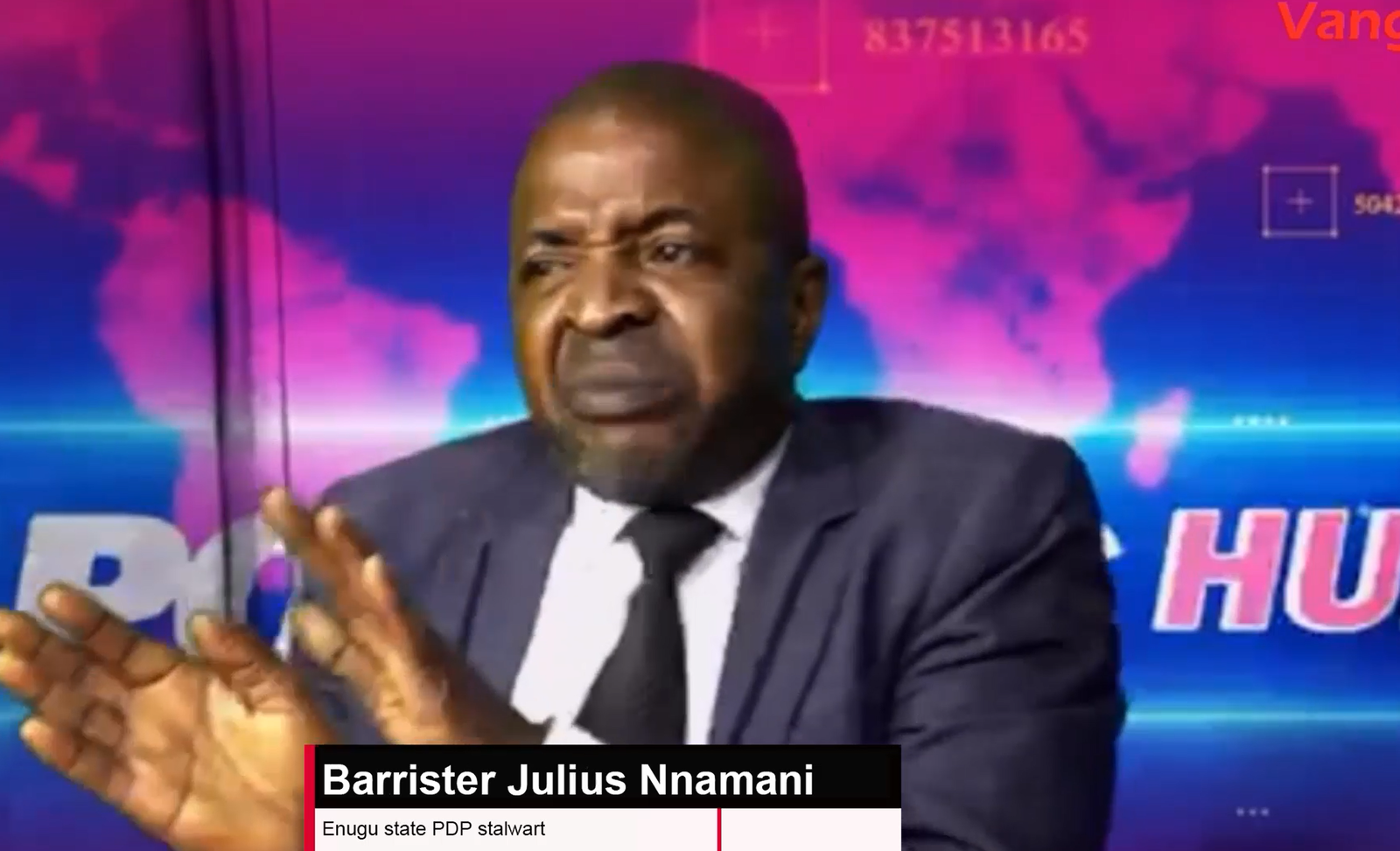 By Miftaudeen Raji
A chieftain of the People's Democratic Party, PDP, Barr. Julius Nnamani said Peter Obi, the presidential flag bearer of the Labour Party, LP is the only candidate that can bring Nigeria out of indebtedness.
Nnamani stated this while speaking in an exclusive interview with Politics Hub, a Vanguard Online TV's political show on Tuesday. 
According to Nnamani, Obi is the most credible person among the people contesting for the 2023 presidential election.
In the course of the interview, Nnamani told the anchor of the TV show, Damilola Ogunsakin that politics of now adays is no longer politics of political parties.
The PDP stalwart noted that Nigerians are more concerned with credible candidates and not political parties in this coming 2023 general elections.
He said, "Nigerians care about candidate now and not party, that is to understand that people are concerned about the competence of each individual candidate not about the party, because there's not ideology.
"The politics of now adays is no longer politics of party especially at the state level, because the competence of an individual will determine whether people will vote for him or not, so people will look at competence before voting party."
He further stated, "PDP and APC all of them are the same, it's only a change of guard. Some people would have even completed a circle within one year, going out and coming back to the same party, There's no political belief, there's no difference between the parties.
"That is the only the person from the South, who is most competent in terms of what he done. That is the only person that can bring Nigeria out of the indebtedness that is threatening us out of existence.
"For somebody to hand over power and left N75 billion when a state is not an oil-producing state at that time. It shows how economical such person is. This has shown that Peter Obi can deliver, he can bring out Nigeria out of the doldrum that we have found ourselves now," he added.
Nnamani, who noted that the life of Obi is not that of Nigeria, said, "If it were to be in America, they will be begging him to come and rule.
"Nigeria is not where the best are appreciated, the youths have taken up the codgel to reverse the nation as it should be.If the youth could recognize this, no amount of forces stop him from going to the seat of power in Aso Rock," he added.