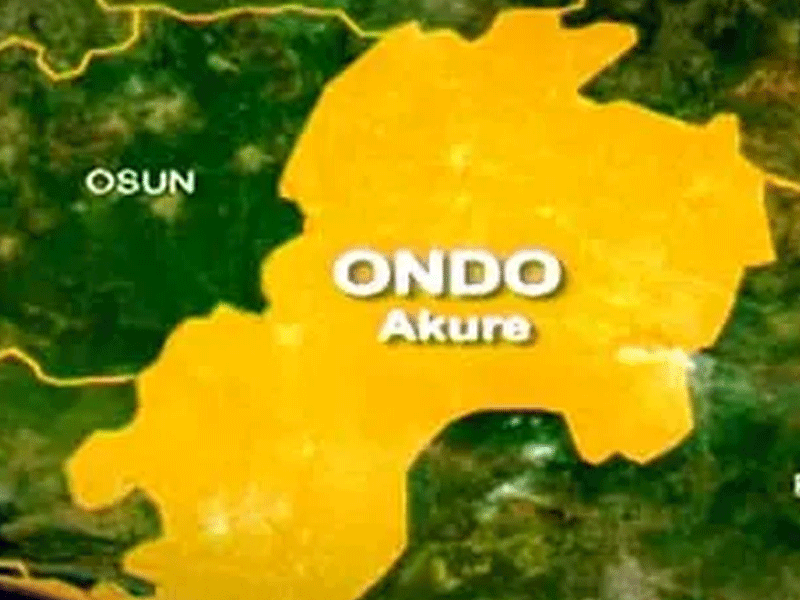 .
By Dayo Johnson, Akure
Youths in Ore, Odigbo council area of Ondo state have staged a peaceful protest along Benin, Ore, Lagos highway, against the scarcity of naira notes and fuel scarcity.
The youths action was coming barely 24 hours after the State Police Commissioner,
Oyeyemi Oyediran warned against protests across the state or any action that can lead to a breach of peace in the state.
Oyediran said available intelligence revealed that certain unscrupulous elements have perfected plans to disrupt the peace being enjoyed by the residents of the state.
According to him, some elements have concluded plans to attack shut down and attack places of interest to loot malls and business centres, including banks and financial centres within the state.
Oyeyemi said that the Command was aware of plans to embark on protests in the state as a way of showcasing their grievances.
He, therefore, urged the residents not to embark on any protest saying relevant organizations are invited to the meeting to help shed more light on the current challenges faced by the people in the state.
He appealed to the people of the state "not to embark on any form of Protest because " it is not healthy, considering the current security situation of the state for it not to be hijacked by hoodlums or used as a means to perpetrate other heinous crime in the state.
However, the protest caused heavy gridlock along the highway and left travellers plying the route stranded for hours.
Vanguard gathered the protesters,  converged at Ore over the head bridge as early as 8 am, and blocked the road, thereby grounding social and economic activities in the commercial centre.
The protesters were heard chanting "All we are saying, give us new notes, give us petrol"
Commuters who were on their way to Lagos,  those heading towards the Eastern part and those hoping to do business in the area were held up on the road for several hours.
They vowed not to vacate the road until the Federal Government find a lasting solution to the fuel and naira scarcity in the country.
Transporters and drivers plying the road  lamented the blockade while expressing dissatisfaction over the incident after struggling to buy fuel to travel to Lagos
In an interview, one protester, who identified himself as Ayodele Ajimakin, said the recent hardship ravaging the country is quite alarming and becoming unbearable.
Ajimakin accused the Federal government of not being sensitive to the hardship faced by Nigerians in the last few weeks.
He added that the protest was meant to send a message to the government, that we the Nigerian masses are suffering.