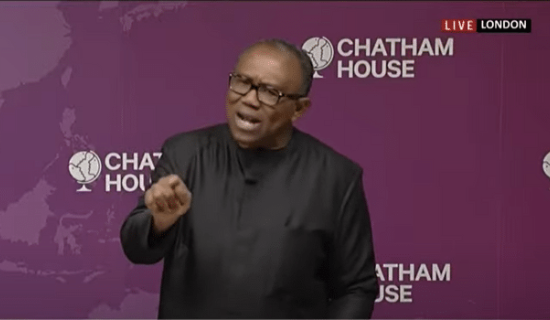 charges supporters to lunch out in last push for votes

By John Alechenu, Abuja

The Presidential candidate of the Labour Party, Mr Peter Obi has vowed to end the current suffering of Nigerians if voted into office as President.
He bemoaned the hardship that Nigerian have had to put up with especially over the last eight years endured and promised to ensure that he and his team put together policies that bring these sufferings to an end as soon as he takes office.

The LP standard bearer spoke at the public presentation of his book titled: "Peter Obi: Many voices, one perspectives" in Abuja, on Tuesday. 

Obi urged Nigerians especially his supporters to exhibit greater commitment by staying the course as Election Day draws near.

He warning that Nigeria's future would be unpredictable if we miss the chance to choose a competent person as president in the next general elections which is barely three weeks away.

Obi said: "I have told all the supporters, various groups supporting me that we need people, we need all of you to support us, especially these final days to reach the end of this race.

"Nigeria has suffered a lot, this is a great country and it can be turned around. But we cannot succeed without your intervention, so as you launch this book, please be part of what we are doing to Nigeria.

"This is an existential election. I will urge all of you to be involved. If we get it wrong, no body can tell what next.

"All I know is that I always wish Nigeria the best and I know you people do. And In doing that, I urge you to be part of a new Nigeria that Dati and I are fighting for."

Reviewer of the book, Professor Okay Ikechukwu, said the 969 paged publication was at best a biographical testimonial with a historical focus.

He said, "The subject matter is Peter Obi and that is the point. The central point we are making here and that lies in the central point of the work, is that if  people keep saying the same thing about a person for a long time, it must meet that there are bases for whatever they are saying.

"It must also mean that they are making verifiable claims. It must men that the man is, real, he is authentic and and it must mean that he represents what is presented today. Peter Obi is a man with community consciousness."