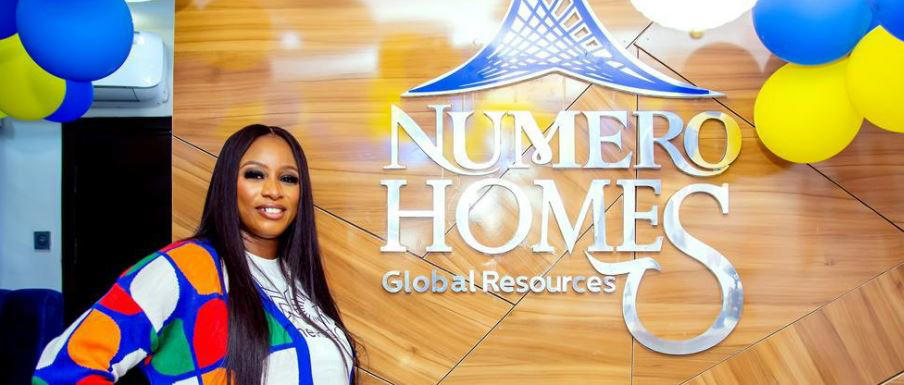 By Gabriel Olawale
Numero Group of Companies, a well-established company with interest in real estate, value chain services and sales of consumers goods, has expanded its business operations by opening a new head office and a supermarket in the heart of the Lagos. The new branch is located at Awoyaya, Ajah area of Lagos alongside the supermarket outlet.
The supermarket, called Dozen Prize Supermarket, is designed to provide customers with a convenient and one-stop shopping experience. It is fully stocked with a variety of products, ranging from fresh produce, dairy, meat, and bakery items, to household essentials and personal care products.
According to the company's Chief Executive Officer, Mrs. Omowunmi Olalere, the expansion is part of Numero Group's commitment to serving the community and meeting their evolving needs as the concept of combining the supermarket and real estate firm is another marketing strategy to market landed properties to shoppers.
The opening of the new branch and supermarket has already generated a buzz in the community, with many expressing their excitement at having access to a wider range of products and services. Numero Group has stated that they are looking forward to serving the local community and building a lasting relationship with their customers.
However, Mrs. Olalere stated that government policies are needed to guide and regulate the system in light of recent scammer activities in the real estate sector, which has caused doubt and lack of trust in real estate companies.
According to her "On how to deal with scam in the industry, I feel it's a personal trait and every organization has their own policy. I think the government should enforce some rules and guidelines that the real estate industry must follow. Policies that will guide our practices. Flushing out scam in the system is a collective thing and the government also has a role to play. It's good that people are now very much aware and taking precautionary measures."
On why Numero Homes is a good choice, she stated that the company is people-centric as it always looks for ways to meet their demands "I'm a member of REDAN and my experience is just for the five years of Numero but I have been in the industry for over 10 years which gives me a clear understanding of the market demand. We saw that people are building luxuries but we are building a cadre of real estate portfolios that will cater for everybody according to their budget. We have created a lot of product portfolios and a mandate of delivering and not just getting the money. We are working so hard to ensure that we meet people's demand.
"On allocation, once anyone makes an initial deposit, we cut out their property and allocate immediately. Some people get money from buyers and start scouting for land they didn't market to them but that's not our culture. We deal based on integrity. We have enough portfolio so we would rather sell another estate and not collect money without allocation." She stated.