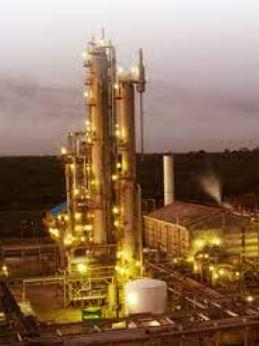 Nigeria's leading agro-allied company, Notore Chemical Industries Plc, has recorded N33.2 billion gross revenue and N7.2 billion group operating profit for the fourth quarter ended 31st December 2022.
In a statement, the company's Group Managing Director (GMD)/ Chief Executive Officer (CEO), Mr. Ohis Ohiwerei, said the Notore showed impressive year-on-year performance despite maintenance shutdown and gas supply limitations.
He stated: "During the fourth quarter ended 31st December 2022, the plant was shut down for preventative maintenance to increase operational efficiencies for financial year 2023. As a result, there was limited production of Urea during the last quarter.
"The Company is committed to continuous improvement and expects an upturn in production output once gas-supply limitations are resolved."
On plans to improve on its performance, he said "Notore intends to optimize the production of its product offerings including Notore NPK fertilizers, seeds, and rice with a focus on increasing profitability''.
On the outlook for the year, Ohiwerei said: "The Nigerian fertilizer market will continue to grow as food security is of utmost importance to the Federal Government.
"Notore intends to continue to prioritize the domestic market, improve its product offerings and leverage opportunities to meet demand both in the domestic and West African markets."