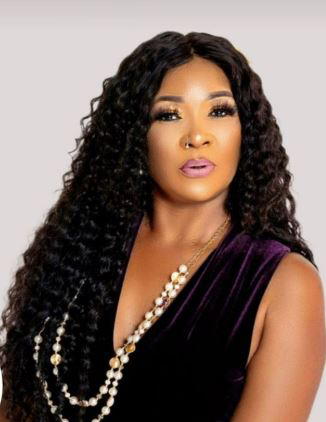 Weeks after making waves in Nigerian cinemas, Olola Aginju, a Yoruba epic movie is set to screen in Canada from February 10 to 16, achieving the historic feat of being the first Nollywood movie to be shown at Cineplex Cinema in Toronto, Canada.
The movie will be screened at Cineplex Odeon, Yonge and Dundas,10 Dundas Street East, Toronto, in celebration of Black History Month in Ontario.
Speaking recently on how she pulled off the feat, Deborah Ewedafe, the producer, attributed it to God.
According to her: "After I put Olola Aginju out in the cinemas in Nigeria, I started receiving calls in Canada to bring the movie for viewing here in Canada. We decided to give it a try."
Continuing she said: "Foluke Obadina did the underground work and I have all that I needed to get Olola Aginju into the cinemas. I met all requirements and most especially, I got the support needed to push from my colleagues, friends and well-wishers."
The actor-cum-producer avowed that Olola Aginju was not an accidental production.
"When I decided to take on a challenging production, epic movies came to my mind immediately. I love tradition and before I joined the industry, I always loved to watch epic movies, especially the ones that are true life stories," she said.
Olola Aginju is the story of a king who wants his only female child, Adewumi, to succeed to the throne, but the kingmakers betrayed his trust after his demise by declaring that only a male can ascend the throne. To fulfil her father's wish, Adewumi decided to reassign her gender.
She maintained that the movie has moral lessons.

"The first lesson is" don't let power intoxicate you. " The second lesson is for men, to be wary of the seductive power of women, and thirdly that treason is a crime punishable by death."
Divulging her expectations of the movies, she said: "Firstly, I hope Olola Aginju gives me the recognition I want, that I have ever dreamed of.
Secondly, I hope it gets to Netflix or Amazon where I can at least get some money back."
Olola Aginju, presently showing in cinemas in Nigeria, will be shown until the second week of February 2023.
On how she succeeded in producing the movie
She said: "I was able to pull Olola Aginju out with the help of my producer- Abiodun Adebanjo. He did a good coordination while I worked tirelessly (financially)to make sure we didn't stop during production. I had no sponsors, so pulling this till the end could only be God."
The hard road to producing the blockbuster movie was tempered by the support of her production team and other supportive individuals in Nigeria and Canada, Ewedafe attested.
"I have my wonderful team that pulled this through, people like Foluke Obadina, Nosa Obaseki, Akeem Ogunmilade, Mc Morris, Yosola Salami, Yetibae, Queen V, Waka Canada and Morine," she said, adding "I cannot thank them enough for their wonderful Ideas and support."