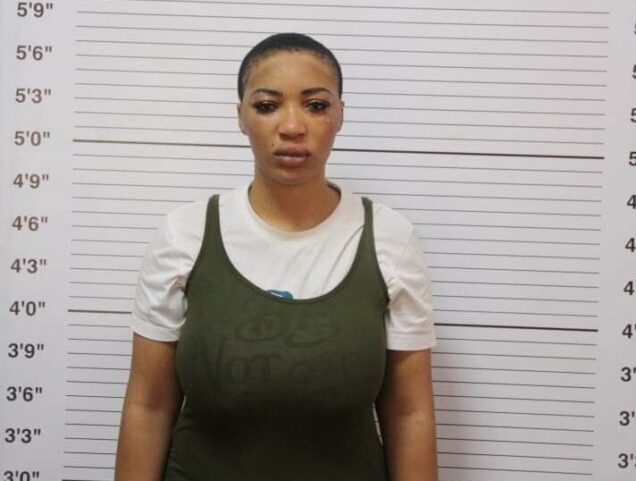 By Precious Osadebe
Nollywood actress, Oluwadarasimi Omoseyin, who was sent to Kirikiri Correctional Centre by Justice Chukwujekwu Aneke for spraying naira notes at a public event last week has been granted N5million bail.
The Economic and Financial Crimes Commission (EFCC) preferred two counts of charges against Omoseyin, who was arraigned on Monday before Justice Chukwujekwu Aneke.
The defendant, who is 31 years old, was accused of tampering with 100,000 brand-new notes by walking on them and spraying them at an incident in the Lekki neighborhood of Lagos.
She, however, pleaded not guilty to the charge.
Justice Aneke admitted the defendant to bail and one surety in the same amount in his decision on Wednesday.
According to the court, the surety must be employed by the government and possess real estate that is subject to its jurisdiction.
However, the surety must present three years of tax clearance.
The defendant was also instructed to leave her international passport in the custody of the court registrar.
He postponed the case's trial date to April 3.
The defendant was accused of committing the crime on January 28 at the Monarch Event Center in Lekki, per the charge.
The defendant, according to the prosecutor, Mr. S.I. Sulaiman, was dancing at a gathering when he allegedly sprayed and tramped on newly designed naira notes.
The Central Bank Act of 2007's Section 21(1) is violated by the offense.
According to the charge, the defendant was alleged to have committed the offense on Jan. 28 at the Monarch Event Center in Lekki.
The prosecutor, Mr. S.I. Sulaiman, alleged that the defendant engaged in spraying and trampling on the newly designed naira notes while dancing at an occasion.
The offense contravenes the provisions of Section 21 (1) of the Central Bank Act, 2007.