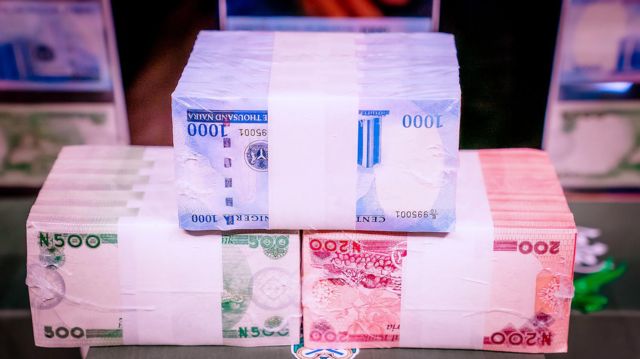 The Supreme Court has suspended the February 10 deadline of Central Bank of Nigeria, CBN for the swap of old naira notes with new ones.
Recall that following the CBN Governor Godwin Emefiele's meeting with President Muhammadu Buhari, the CBN moved the earlier deadline for the expiration of the legal tender status of the old notes from January 31 to February 10.
Here are three things you need to know about the Wednesday Supreme Court ruling over the CBN naira policy:
1. February 15 hearing determines final outcome
There will a hearing on the case on February 15.
The outcome of the February 15 hearing at the Supreme Court will determine the final verdict on the naira policy. But, for now, it is not certain yet what will happen.
The good news for Nigerians is that their plights have been met with relief with the February 10 deadline that has now been suspended.
It simply means that they have some more time to deposit their old naira notes and/or swap with the redesigned ones.
2. APC governors instituted the suit
Governors Nasir El-Rufai of Kaduna state, Yahaya Bello of Kogi state and Governor Bello Matawalle of Zamfara state dragged the Central Bank of Nigeria, CBN and the Federal Government to the Supreme Court, seeking to stop the full implementation of the naira redesign policy initiated by the CBN.
3. The ruling is an "interim injunction"
The Supreme Court ruling, it is noteworthy, is an "interim injunction." The ruling is not a complete stop to the naira redesign policy — pending the hearing and determination of the case filed by the APC governors.
Justice Okoro of the Supreme Court held that, "An order of Interim Injunction restraining the federal government through the Central Bank of Nigeria (CBN) or the commercial banks from suspending or determining or ending on February 10, 2023, the time frame with which the now older version of the 200, 500 and 1,000 denomination of the naira may no longer be legal tender pending the hearing and determination of their motion on notice for an interlocutory injunction."