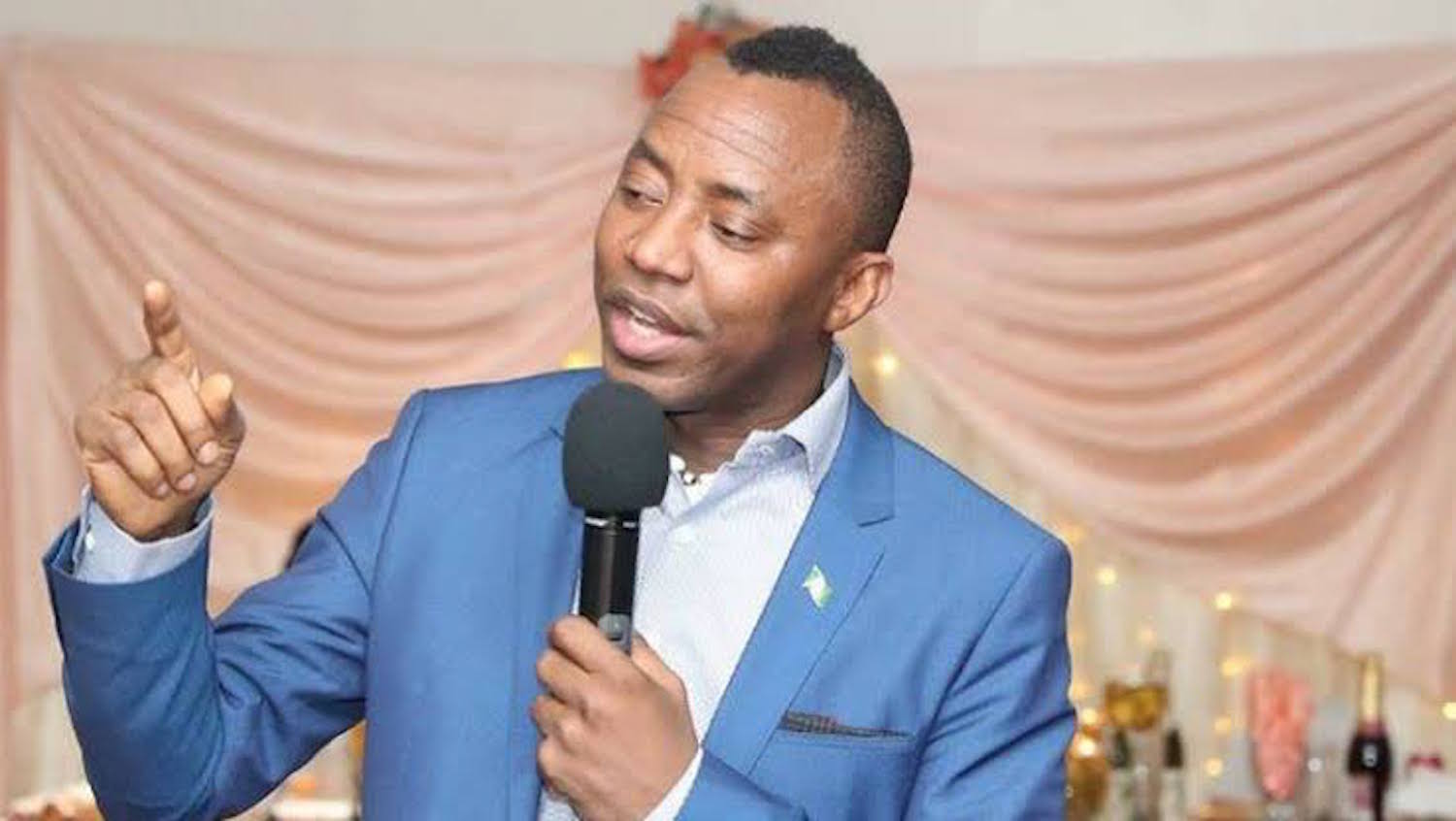 Omoyele Sowore
Presidential candidate of the African Action Congress, AAC, Omoyele Sowore, said the new naira policy of the Central Bank of Nigeria, CBN, was targeted at hurting poor Nigerians. 
Sowore stated this in a tweet via his verified Twitter handle, on Monday. 
The AAC candidate described the naira redesign policy as "fraud."
Meanwhile, Sowore has slammed the presidential candidate of the Peoples Democratic Party, PDP, Atiku Abubakar, over his (Atiku's) stance on the naira scarcity challenge facing the country.
According to Sowore, Atiku is an opportunist, who thought he could capitalise on what he described as a "poverty-inducing" naira redesign policy to win the presidential election.
"Opportunistic @atiku thought he could capitalise on the poverty-inducing Naira Design to win election. Any real leader would have known that 'naira design' fraud was gonna […] hurt poor Nigerians. Reason I keep saying there is no difference. He's coming to sell everything."
Sowore's reaction comes on the heels of Atiku's new stance that the CBN naira redesign policy was hurting poor Nigerians after having supported the policy earlier.
Recall that Atiku, had, in a tweet on Sunday, urged the CBN to allow commercial banks to to accept deposits of the old N500 and N1,000 notes.
Atiku said, "The CBN currency policy is hurting ordinary citizens and those who legitimately earned their money.
"The apex bank should, as a matter of urgency, allow commercial banks to join the CBN in the collection of the deposits of old N500 and N1000 notes. The new currency should be immediately made available in sufficient quantities to alleviate the suffering of the masses.
"I assure you that when we come to power by the mandate of your votes, the PDP administration will not allow any Nigerian who legitimately earned their money to lose a single kobo of it. You can take that promise to the bank because our aim is to create prosperity and not to impoverish our people."
Atiku had supported the naira redesign policy of the CBN, opposing a further extension of the February 10 deadline. 
The former said any further extension would destroy the purpose and objective of the policy.
He, however, appealed to the Federal Government to avoid making Nigerians scapegoats "in the ongoing battle of titans over the redesign of the naira."