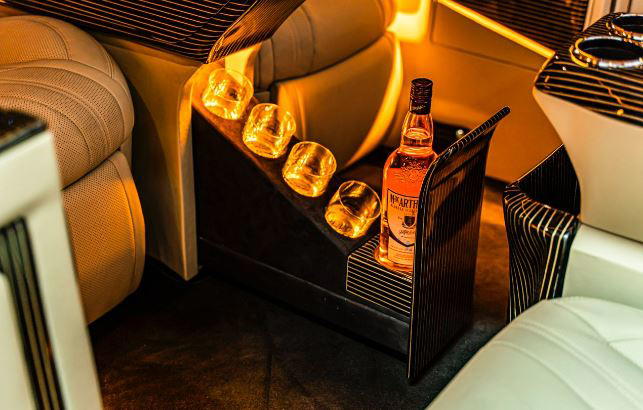 The meaning of luxury in the travel industry has been redefined by London-based chauffeur, KS Enterprise, with amenities and a level of hospitality that exceed guest expectations time and time again.
The rental cars company truly goes above and beyond for its clients. Not only with the luxury cars and amenities but with every aspect of the services.
KS Enterprise was established to offer bespoke customization and luxury chauffeur services to individuals who value perfection and professionalism and ranked higher in customer satisfaction in the United Kingdom.
"KS Enterprises' chief strength is delivering value for the price paid for the rental car," says the founder. "Although almost all rental car companies saw a decline in the index scores for cost and fees from a few years back, KS Enterprises still maintained the top spot for value."
"Providing exactly what our clients want, when they want it, is one of our core values at KS Enterprises. Our multifaceted services range from V-Class conversions to our comprehensive after-sales. Ultimately, our priority is to ensure that every client's needs are met – no matter how big or small your requirement is, we will make it happen," he added.
KS Enterprise which also operates abroad has propelled itself to the forefront of the chauffeuring and vehicle-customizing industry. From its inception, KS Enterprises has vowed to shift the UK's culture so that it embraces the notion of luxury transportation.
KS Enterprises has an excellent proven track record with existing clients; working with high-net-worth individuals and global brands has curated a dedicated team that values customer service.
The company also served a number of the biggest names in the premier league and award-winning actors, striving to exceed their client's expectations is one of the key mantras at KS Enterprises.