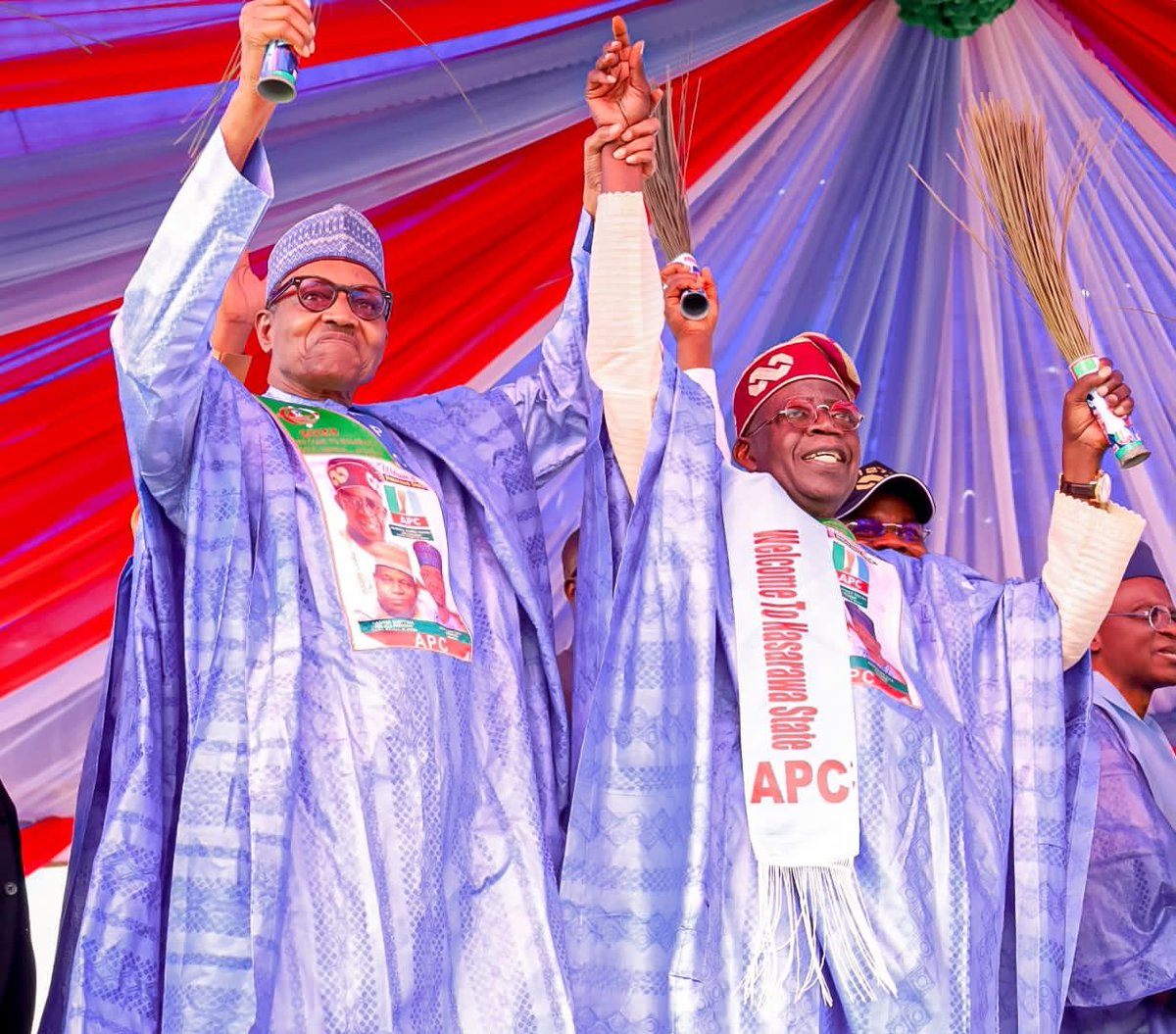 Festus Keyamo, the spokesperson for the presidential campaign council of the All Progressives Congress, APC and the immediate past speaker of the House of Representatives, Yakubu Dogara have clashed over President Muhammadu Buhari's endorsement of the APC flag bearer, Asiwaju Bola Tinubu.
Recall that Buhari on Saturday, had said he will continue to campaign for Tinubu as the "next president of Nigeria".
"As Tinubu said in his speech, I have known him for more than 20 years, and I will continue to campaign for Bola Ahmed Tinubu. He is a committed Nigerian and I believe he will give all his best to Nigeria," Buhari said.
But, Dogara, faulted Buhari's endorsement of Bola Tinubu, describing the endorsement as a "joke taken too far."
According to Dogara, he knew Buhari loves cracking jokes but he didn't know it would escalate to the level of satire.
In a tweet via his Twitter handle, the former speaker said, "I know that PMB loves to crack jokes but I didn't know he would escalate it to the level of satire. Asiwaju'll give his best to Nigeria, really? Fake certificates, fake parentage, golden triangle escapades, racketeering."
Reacting to the Dogara's tweet, Keyamo also tweeted via his verified Twitter handle, "My brother, it is sad you think everyone must be rated by elections won and lost. You've just insulted millions of Nigerians in their various fields of endeavour. Let me remind you that I've reached the height of our profession & you must learn to respect your senior at the bar!
"My brother and law school mate, @YakubDogara, this tweet is beneath you. You are actually pained by the support of PMB for @officialABAT, two leaders who have stayed true to their beliefs and causes, unlike the political prostitute, wanderer & back-stabber that you've always been."