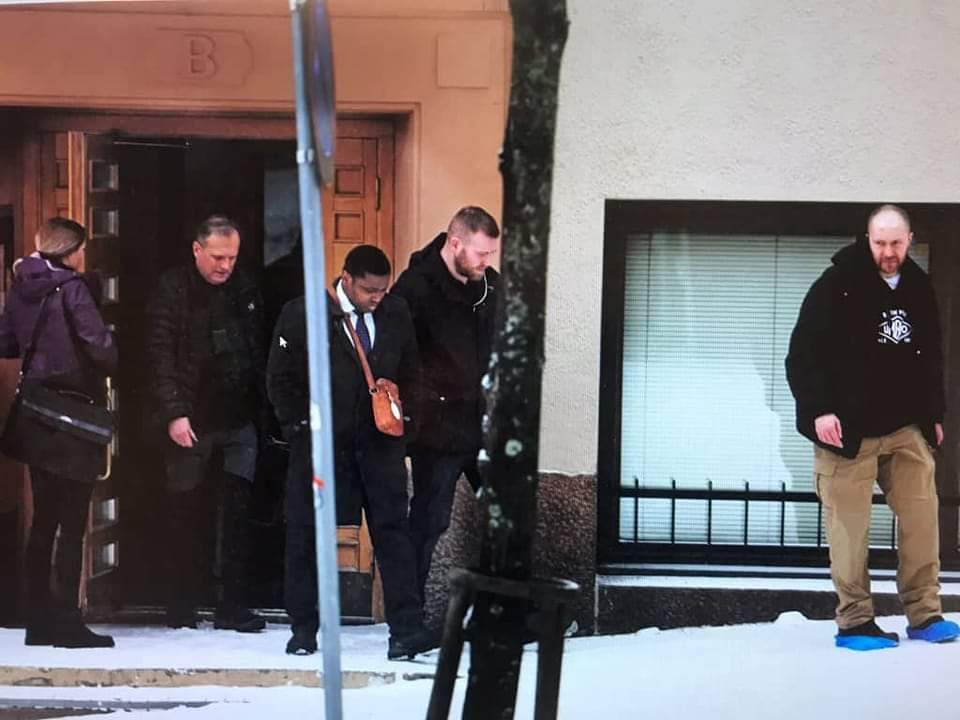 Emerging reports indicate that Finland authorities on Thursday arrested a popular pro-Biafra separatist agitator, Simon Ekpa.
According to a Finland news outlet, HS, the police escorted the separatist out of his apartment in Lahti.
The platform claimed that they had gone to Ekpa's residence for an interview but to their surprise, the Finland police, KRP, answered when the HS team rang the separatist bell.
The HS said the KRP prevented their team from entering Ekpa's apartment and said that the interview would be moved "to the future".
Meanwhile, when contacted, a source from the Indigenous People of Biafra, IPOB who spoke with Vanguard confirmed the arrest, noting that Simon was arrested on his way to Israel.
His words: "The information reaching us now is that Simon Ekpa has been arrested. He was arrested on his way to Israel. He challenged the Igbos and now he has gotten what he deserved."
Before his eventual arrest on Thursday, Nigerians all over the world have signed a petition appealing to the Finnish government, Nigerian Government and the European Union to arrest Ekpa, the brain behind the sit-at-home order in the South-East.
Ekpa, a self-acclaimed disciple of the leader of the Indigenous People of Biafra, Nnamdi Kanu, in had repeatedly ordered the people of the South-East to observe a sit-at-home and asked them to boycott the country's general elections billed for Saturday.
His repeated sit-at-home order has been marked by bloodshed and destruction of lives and properties in the region by its enforcers.