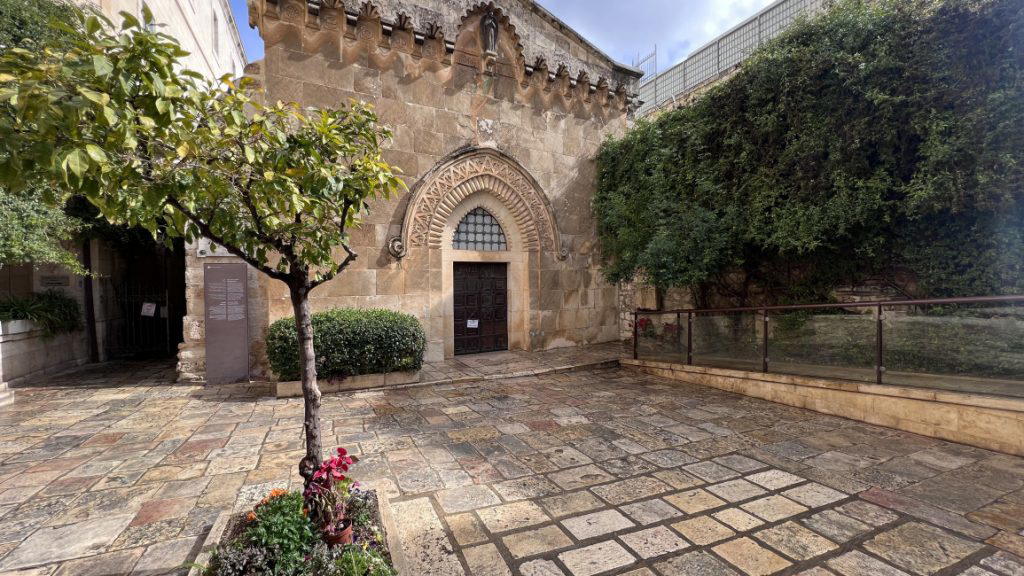 By Biodun Busari
A Jewish-American tourist walked into a Catholic Church in the Old City of Jerusalem, hit a century-old statue representing Jesus Christ with a hammer and destroyed it before the guard on site overpowered him.
The incident happened on Thursday morning inside a compound on Via Dolorosa road that sheltered the churches of The Way of the Cross and Sanctuary of the Flagellation, according to The New Arab.
The man shouted that the church should not have craven images as spelt out in the Bible, as the guard pinned him to the ground.
Read Also:
"Exodus Chapter 20 says you can't have idols in Jerusalem. This is the holy city. Let me get my Kippah on," the assailant pleaded.
The Kippah is a skull cap worn by orthodox Jewish men. A video that emerged showed the man wearing trousers with tassels attached to them.
The New Arab said Majed al-Risheq, the guard on site, revealed that the attacker entered the compound as a group of visitors made their way in.
"Many Catholics come here to do the Way of the Cross," al-Risheq said.
"He had a hammer with him, and he tried to hurt me, but I overpowered him," al-Risheq said.
The statue was brought from Spain in 1912, said Eugenio Alliata, an Italian archaeologist and priest living in Jerusalem for decades.
"The Statue of Jesus was destroyed this morning in the very church where we commemorate the passion of Jesus, the suffering of Jesus," Alliata said.
"Religion must be something to connect people, but sometimes people are in appearance religious, but inside they are not," he added.
In a statement, the Israeli police claimed the suspect was an American tourist in his forties. The police said they're investigating the possibility of the suspect being "mentally impaired."
"We take very serious damage to religious institutions and sites. The police will continue to act against acts of violence and vandalism in the holy places of all religions," the Israeli police claimed.
Four weeks ago, two Jewish extremists vandalised a Palestinian Christian cemetery west of the old city of Jerusalem near Jaffa Gate.