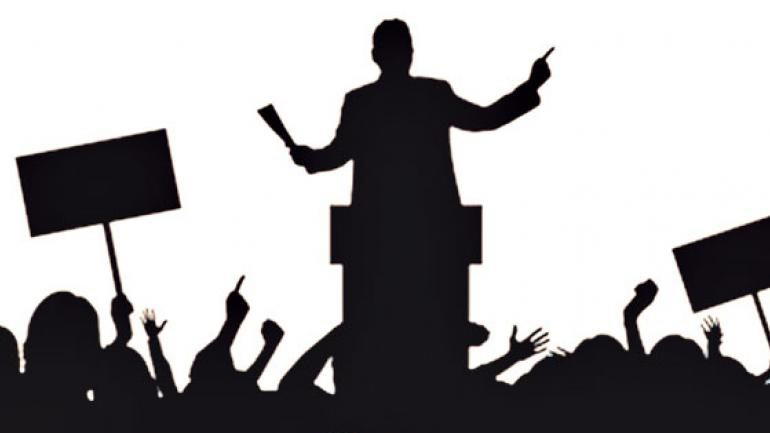 IN the early years, an erstwhile ruling political party was right-of-centre, while the opposition was progressive, being largely populated by activists and actors in the decade-long tussle to unseat the military and enthrone civil rule in Nigeria. Two decades of acute cross-carpeting between political parties later, ideological lines became blurred literally beyond recognition.
One of the consequences of the dearth of ideology is that the electorate no longer knows what to expect from some of the parties which have put out candidates for the February and March 2023 general elections. Even more disturbing is that in less than a month to the presidential polls, the real issues have failed to take up the space in the interfaces between some contenders and the electorate.
Beyond rhetoric, this worrisome state of affairs poses a threat to the information and education of the electorate in terms of making choices. It is a welcome development that experts, particularly of the academic mold, are beginning to interrogate front-liners.
For example, a group of experts recently took to task the presidential flag-bearer of one of the political parties, who, in a recent town hall meeting with the business community, backed budget deficits in an ailing economy where recurrent expenditure outruns capital expenditure.
The expert observed that "this year's Appropriation Bill with N21.51 trillion expenditures and expected revenue of N9.73 trillion, shows that a whopping N6.31 trillion representing over 70 per cent of its aggregated revenue would be gulped by debt servicing, shooting up the country's budget deficit to N10.78 trillion.
"Deficit financing," the expert said, "has consistently weakened the Naira and led rating agencies to downgrade Nigeria's credit rating, thereby affecting the flow of investment opportunities and the ability of the private sector to source funding from foreign institutions".
Similarly, a presidential candidate of another political party was severely criticised for a proposal in his party's manifesto to continue the social intervention schemes of the current administration, pledging to continue the school feeding programme, while gradually expanding Social Protection Spending currently estimated at approximately 3.1 per cent of GDP to 7 per cent by 2027.
At a recent think-tank discourse in Lagos, a financial expert knocked the intention to continue the social intervention schemes, tagging such "Big Government". He said that government has failed and should not be bandying meaningless sums like the $10b SME fund. They should move the money to the army and solve security problems so that serious entrepreneurs can safely rebuild the economy.
As a political culture, beyond relying on crass emotiveness and other base criteria such as ethnicity, religion and gender, the electorate should strongly encourage rigorous and expert interrogation of policy proposals from the candidates, drawing from the nation's huge human resources, both home and abroad.