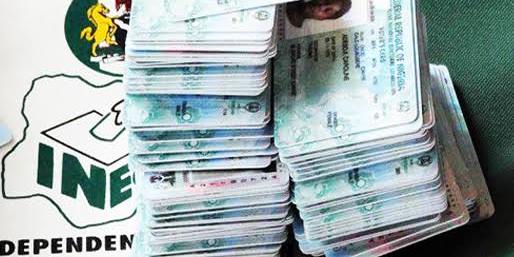 .
By Omeiza Ajayi, ABUJA
The Independent National Electoral Commission, INEC, has again debunked reports that its officials in Lagos were denying people of Igbo ethnic stock getting their Permanent Voter Cards, PVCs.
Denouncing a viral video, where the claim was made, INEC said many of its senior officials in Lagos were even Igbo, stressing that it would be strange for such a thing to have happened.
The deadline for the collection of PVCs elapsed yesterday and the commission has dismissed the possibility of any further extension.
According to the electoral umpire, the allegation is coming from people who engaged in multiple registration and those, whose cards were never printed.
Chief Press Secretary, CPS, to INEC Chairman, Mr Rotimi Oyekanmi, who dismissed the allegations, said some registrants violated the guidelines of the commission.
He said: "The Commission initially delivered 940,200 PVCs to Lagos for new registrants and requests for transfers and replacement of cards, covering the period between June 2021 and July 2022.
"As of January 20 this year, 839,720 PVCs representing 89.3% have been collected. Additional PVCs were also delivered to Lagos recently and their owners have been collecting them.
"Now, look at it, is it really possible that Igbo will not be among these 839,720 persons? I am saying this because the allegation you referred to is not just from our Oshodi office. We hear about it at other LGAs.
"This issue came up recently when Pat Utomi invaded our Oshodi office based on the same allegation and had the audacity to address a press conference there, which was totally unexpected of someone in his position.
"So, Seun Okinbaloye of Channels TV asked our Lagos REC about it. His response was that many of those complaining about not getting their PVCs actually registered twice. They moved from their former residences/states and would like to vote in Lagos. There is nothing wrong with that. However, instead of applying for a transfer of their polling units (from where they relocated to Lagos), they went ahead and registered a second time, which is against our laws.
"Our policy is not to print PVCs for double registrants, because their cards would have been printed already and will be among the uncollected PVCs.
"Let me emphasize this: If they had applied for a transfer, which is the right thing to do, our system would have treated their applications on their merit. But by registering twice, which is an infraction, our system will not allow them to get a second PVC.
"So, this is not about withholding PVCs belonging to a particular ethnic group. To me, it is an impractical thing to do. We have many Igbos among our Lagos office staff (in senior positions) and you cannot discriminate against any ethnic group if you want to succeed as an organization".