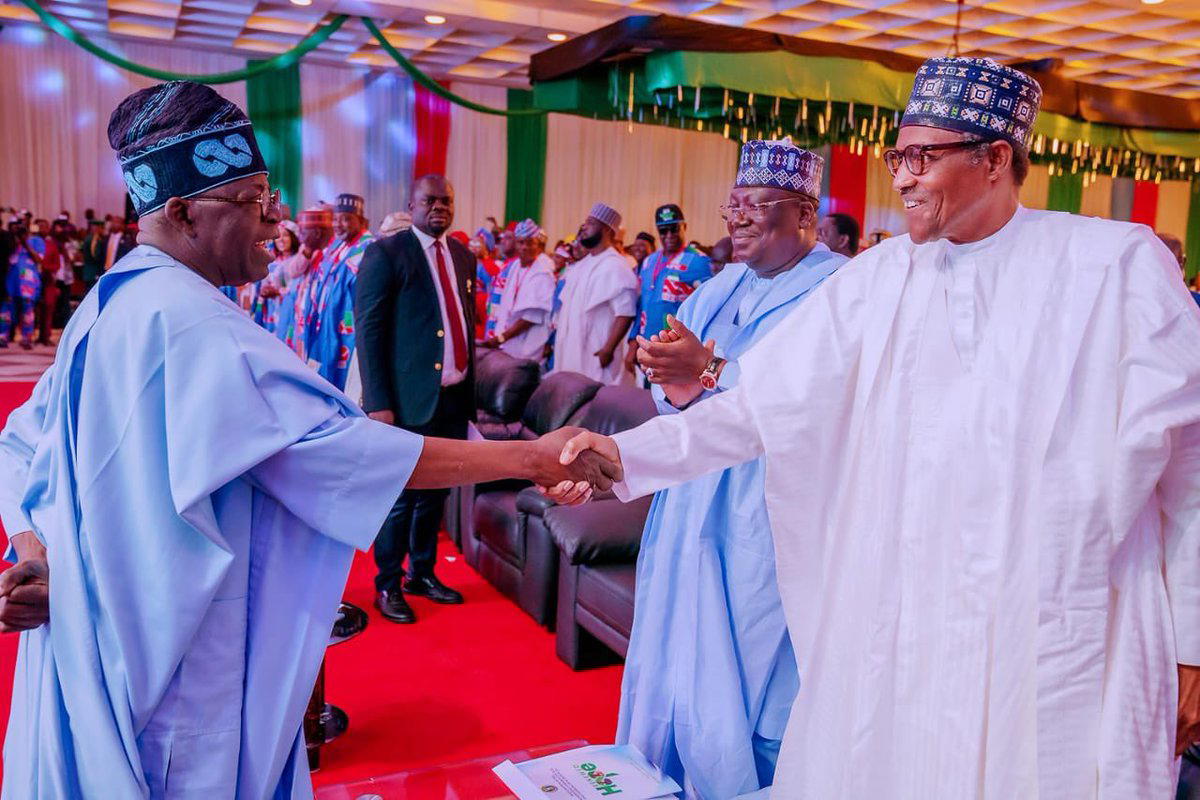 President Muhammadu Buhari said he is fully with Asiwaju Bola Tinubu, the presidential candidate of the ruling All Progressives Congress, APC.
Buhari stated this while addressing supporters during the ACP presidential campaign at the Pantami stadium, Gombe, on Monday.
Buhari appealed to residents of Gombe state to vote for Tinubu and other candidates of the party.
The president urged them to ignore alleged propaganda about his support for another candidate.
The Director-General of APC presidential campaign council and Governor of Plateau State, Simon Lalong, disclosed that the president was represented by the Minister of Communications and Digital Economy, Professor Isa Pantami, at the event.
Buhari assured that Tinubu's presidency would provide more dividends of democracy for Nigerians.
According to Buhari, his regime has approved over 65 per cent of projects in Gombe State, adding that Tinubu would ensure the gainful exploration of the Kolmani oil field in the state.
He said, "I want to remind you of the Federal Government approved projects in Gombe which are over 60 – 65 per cent; from taking over of Gombe Airport, to deliberate interventions in agriculture. People should reciprocate the support by voting APC.
Buhari commended the governor's developmental strides, especially the industrial hub which was christened Muhammadu Buhari Industrial Park, noting that it would yield the needed development.
The Senate President of Nigeria, Ahmed Lawan, who also spoke at the rally, described the 16 years of the People's Democratic Party as "reckless, one that should not be made again."
He said, "They refused to look at Kolmani, there was Boko Haram during their reign, Tinubu is capable to provide transformational leadership."
The APC presidential candidate, Tinubu, urged the electorates to vote for him, stressing that his administration would bring about progress.