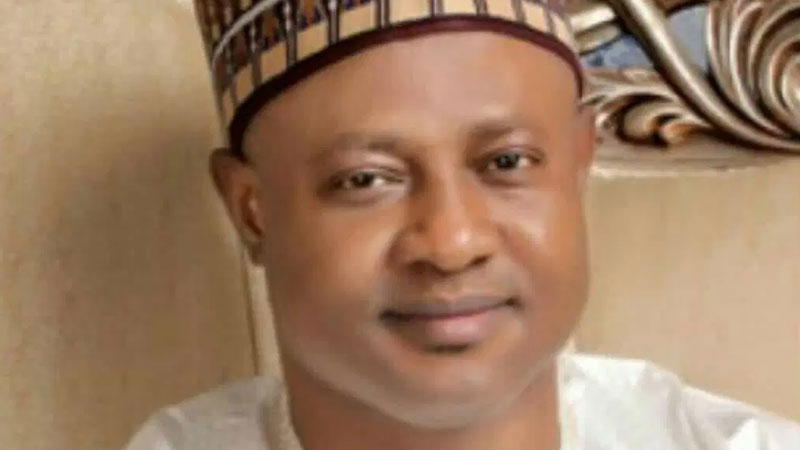 Senator Uba Sani
By Ibrahim Hassan, Kaduna 
The Kaduna State Igbo Community Welfare Association has endorsed the gubernatorial candidate of the All Progressives Congress(APC), Senator Uba Sani, as they promised to support him in the race to Sir Kashim Ibrahim House.
Speaking at a stakeholders meeting on Sunday evening, the Legal Adviser of the Association, Barrister Valentine Ewuzie, said that ''we have analysed and assessed all the candidates and we can here and now, without mincing words, assure you that you are our candidate.''
He also described Senator Uba Sani as the most competent and qualified candidate amongst all those that are jostling to be governor of Kaduna state, given his spectacular performance at the upper legislative chamber.
Barrister Ewuzie who described Senator Uba Sani as a friend of the Igbo, further said that the lawmaker has shown that he knows the Igbo very well, ''by saying that we are the most organized set of people.''
According to the Legal Adviser, that is an apt description of the Igbo, ''and being the most organized, we are going to employ it into making sure that you emerge as the next governor of this state.''
He recalled that when Igbo were given quit notice from the north in 2017, Governor Nasir El Rufai and Senator Uba Sani played pivotal roles in repudiating the pronouncement.
Barrister Ewuzie also said that the governor and the senator, at that time the Political Adviser to Malam Nasir El Rufai, met with Igbo leaders and assured them of their safety.
The Legal Adviser further said that Uba Sani donated a bus to the Igbo community, for the leaders to go round the state and allay the fears of their people, adding that the bus remains the only vehicle of the Igbo Welfare Association.
The Igbo leader also commended Kaduna State Government for abolishing the indigene/settler dichotomy, by recruiting professionals, including teachers, on merit.
''It is also not in doubt that Kaduna state under your watch and the watch of His Excellency, Malam Nasir El Rufai, is the only state that abolished the settler/indigene dichotomy in Nigeria as a whole.
'' And you have given key roles to professionals and most especially the teachers in Kaduna state, by recruiting from all states of the federation on merit, without minding where they come from,'' he said.
Earlier, Senator Uba Sani implored the Igbo to take their destiny in their hands by using their numerical strength to vote for the right candidates, promising to be fair to all.
The APC gubernatorial candidate also promised to make an Igbo person a member of Kaduna State Executive Council, as a commissioner, when voted into office.
He argued that when an Igbo person is in the cabinet, the person will be the liaison between government and the Igbo community, adding that that arrangement will be more effective than using friends and acquaintances whenever the government wants to reach out to them.