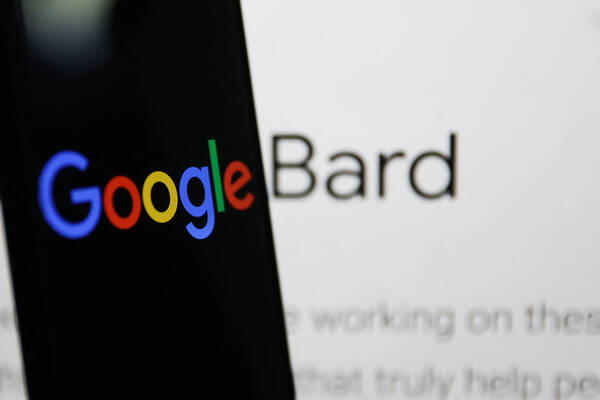 Google logo displayed on a phone screen and Bard sign on Google website displayed on a screen are seen in this illustration photo taken in Krakow, Poland on February 6, 2023. (Photo by Jakub Porzycki/NurPhoto) (Photo by Jakub Porzycki / NurPhoto / NurPhoto via AFP)
By Biodun Busari
Google's parent company, Alphabet has dropped in market value to the tune of over $100 billion following the false information given by its newly-launched Artificial Intelligence chatbot Bard.
According to the Indian Times, analysts also complained about its AI search event for lacking information on how it will respond to Microsoft's ChatGPT challenge.
Just hours before Bard's inauguration ceremony in Paris, the France capital, attention was called to the erroneousness in Google's advertisement, which led to a sell-off in the company's stock.
A GIF clip from the tech company's Twitter post displays a user asking Bard about the new findings from the James Webb Space Telescope (JWST).
And the chatbot responded that the JWST was the first to take images of a planet outside of our solar system; an answer that was wrong.
On Wednesday, Alphabet shares began trading lower at $102.05 per share, compared to their previous closing price of $107.64 on the NASDAQ.
The tech giant had a significant reduction throughout the day, falling as much as 8.9% to reach an extreme low of $98.04 on high volume that reached over three times the 50-day moving average.
After losing more than $100 billion in market capitalisation, the share ultimately finished 7.68% lower at $99.37.
Google's event was presented a day after Microsoft declared intentions to include its competing AI chatbot ChatGPT into its Bing search engine and other products, posing a significant threat to Google, which has long outperformed Microsoft in terms of searching and browsing capabilities.
Vanguard reports Bard is a conversational AI service developed by Google and powered by LaMDA (Language Model for Dialogue Applications).
Bard is distinguished from ChatGTP as it makes use of internet data while ChatGPT has information till 2021.