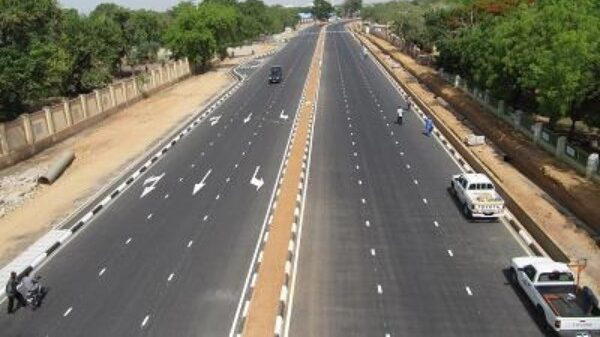 By Bashir Bello 
The Federal Government, yesterday, flagged off construction of the 132-km Kano-Daura-Kongollam dual carriage road worth N115 billion and connecting three states of Kano, Jigawa and Katsina.
The project is been financed by BUA Group, under the Federal Government Road Infrastructure Tax Credit Policy.
The Minister of Works and Housing, Babatunde Fashola, while performing the flag-off ceremony in Gwiwa, Kazaure Local Government Area of Jigawa State, said the President Muhammadu Buhari-led administration concentrated on investment in infrastructure to stimulate the economic development of the nation and create jobs.
Fashola who decried what he described as trespass on the right of way of the Federal government roads however appealed to the Kano, Jigawa and Katsina States government and traditional rulers to intervene and help recover its right of way in order to ensure timely delivery of the project.
According to him, "This is a major investment in infrastructure. It is consistent with the message and strategy of the government to build the economy of the country using infrastructure as one of the point of attack.
"I often tell people when they say Buhari has done a lot of infrastructure but what about the economy, and I tell them, Buhari did not campaign on infrastructure but he campaigned on the economy. So you would see new ports, airport expanding, roads and bridges, dams and water supply infrastructure. Without water, without dams what can agriculture and fishing activities do? But these are the infrastructure that build the backbone of the economy. And this is what this government has concentrated upon.
"This road takes us to our border with Niger Republic. We are now part of Africa Continental Free Trade area, if we can't export goods and services, then we will not be competitive in the continent.
"This is an investment that is been financed by the private sector, BUA Group. From which ultimately later, they will take back their tax credit.