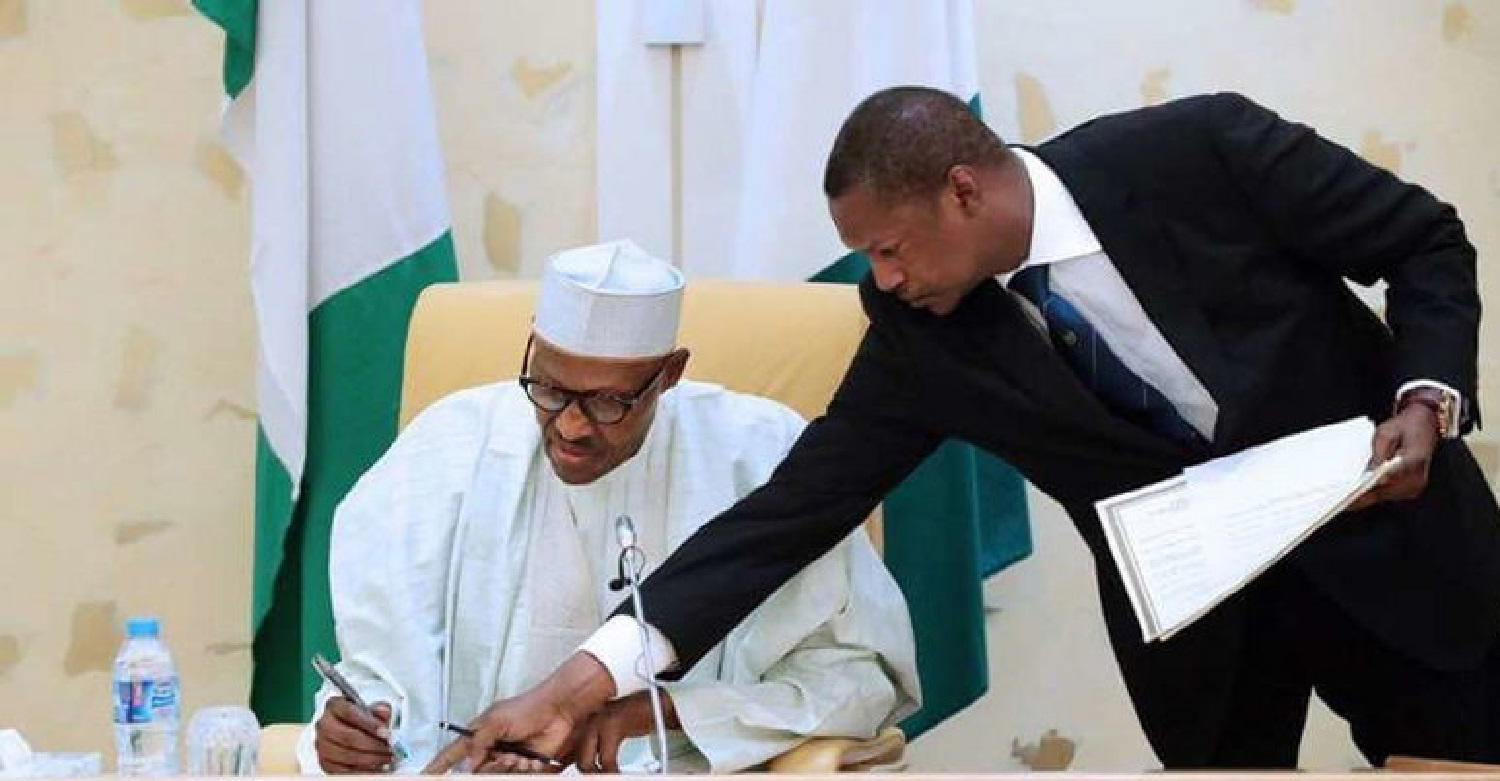 President Muhammadu Buhari and AGF Abubakar Malami
The Minister of Justice and Attorney General of the Federation (AGF), Abubakar Malami has said President Muhammadu Buhari has not acted in breach of the Supreme Court's injunction restraining the federal government from imposing a deadline on the use of old naira notes.
Speaking at the 67th ministerial press briefing at the state house on Thursday, the AGF said there are multiple ways around the order of the Supreme Court.
On February 8, the apex court issued an injunction restraining the Central Bank of Nigeria (CBN) from giving effect to the deadline on the use of the old N200, N500 and N1000 notes.
The order followed an ex parte application brought before the court by three northern states – Kaduna, Kogi, and Zamfara states.