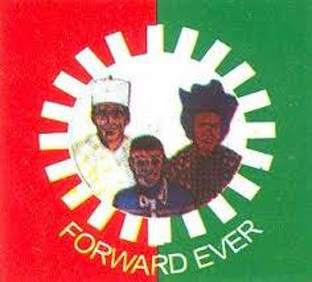 .
By Ikechukwu Nnochiri, ABUJA
The Federal High Court sitting in Abuja, on Thursday, ordered the Independent National Electoral Commission, INEC, to accept and recognize the nomination of candidates of the Labour Party, LP, in 24 states of the federation for the forthcoming general elections.
Justice Inyang Ekwo made the order while delivering judgements in different suits that were brought before the court by the party.
The court held that INEC should accept and publish the list of candidates the LP submitted to it from the affected states, either manually or through its electronic nomination portal.
It faulted the electoral body which it said violated sections 31, 33 and 36 of the Electoral Act, 2022, when it rejected the list of LP's candidates on the premise that its nomination portal was not functional.
Some of the states affected by the court judgement are; Kwara, Plateau, Nasarawa, Lagos, Kaduna, Oyo, Benue, Bauchi, Ebonyi and Ekiti States.
Others are; Katsina, Bayelsa, Niger, Rivers, Sokoto, Akwa Ibom, Gombe, Borno, Osun, Adamawa and Cross River.
LP had in the suits, told the court that it had in November 2022, following the withdrawal of some of its candidates, conducted primaries and subsequently forwarded a substitution nomination list to INEC.
It told the court that it duly informed the INEC, through its National Chairman and National Secretary, about the withdrawal of the candidates and notified it that it would on October 27, 2022, conduct a fresh primary poll to substitute the withdrawn candidates.
However, it averred that at the point of uploading the names of the new candidates, the electoral body, claimed that its nomination portal was faulty and declined to accept the list of candidates manually.
It said the refusal of INEC to accept the list, prompted it to institute legal action.
Meanwhile, in his judgement on Thursday, Justice Ekwo held that evidence before the court established that there was indeed exchange of correspondence between LP and INEC on the issue.
He held that the court was minded to accord probative value to the letters, adding that the consequence of the non-functionality of INEC's electronic nomination portal could not be visited on the LP.
Justice Ekwo stressed that in line with provisions of the Electoral Act, 2022, INEC could not reject the list of candidates from any political party until 90 days to the general elections.
He noted that as at the time LP sought to submit its list of substituted candidates in the 24 states, it was more than 90 days to the impending elections and therefore in compliance with dictates of the Electoral Act.
Consequently, the court ordered INEC to open its website for the purpose of allowing the LP to submit list of its candidates or accept same manually with immediate effect for the purpose of the forthcoming elections.