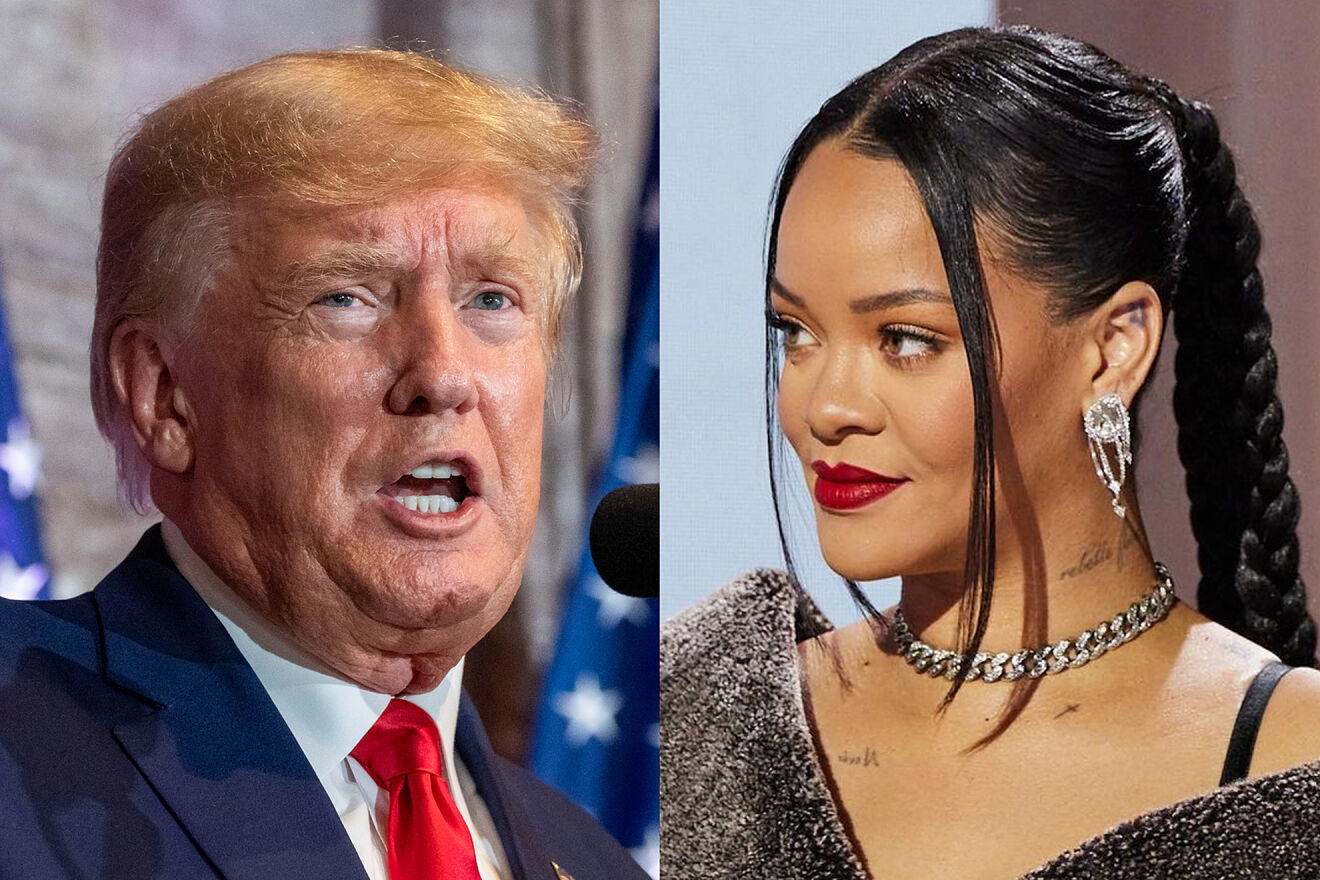 By Precious Osadebe
Barbadian singer, Rihanna's first live performance in five years at the Super Bowl on Sunday night, thrilled fans with her wonderful present back on stage, while former president, Donald Trump was less than impressed about it.
Rihanna returned to her first performance in five years at the Super Bowl on Sunday night, held on the 12th, of February 2022.
The performance also saw Rihanna reveal that she is pregnant with her second child. While she made no vocal reference to having another child on the way during the show, she performed the full set with a visible baby bump on display, and the pregnancy was later confirmed by a representative.
According to Vanityfair, Trump on his floundering social media platform Truth Social gave his 5 million followers an assessment of the halftime show and called it an "EPIC FAIL".
He said," EPIC FAIL: Rihanna gave, without question, the single worst Halftime Show in Super Bowl history. This after insulting far more than half of our nation, which is already in serious DECLINE, with her foul and insulting language. Also, so much for her 'Stylist!.
" She's made a career of spewing degenerate filth and badmouthing America every chance she gets. Why is the NFL showcasing this crap? Rihanna should not perform at the halftime show!."
These criticisms may be due to the fact that the singer was critical of Trump throughout his presidency and, in 2018, even had her performing-rights company block his campaign from using her music at rallies.