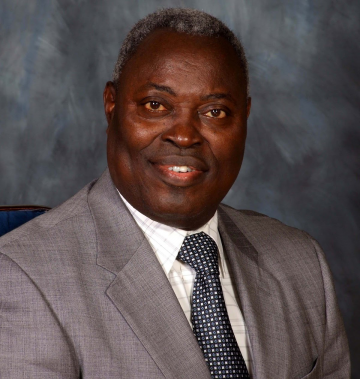 Pastor William Kumuyi
…Says failure to do so could lead to demolition
By Gabriel Olawale
The Deeper Life Bible Church has appealed to the trespassers of its Anchor University Permanent Campus situated at Maba Town along Lagos-Ibadan expressway in Obafemi Owode Local Government Area of Ogun State to vacate with immediate effect, saying that the church has exercised enough patience for the encroachers to leave the 40-hectare parcel of land earmarked for the project.
Speaking during a press conference in Lagos, Chairman, Land and Building Committee of Deeper Life Bible Church, Pastor Alfred Ogene said that the judgements delivered by competent courts of the land in 2016, 2017 and even 2022 established the rights of the Church as the sole owner of the land.
He said that as a kingdom attuned organization, they had embraced a more conciliatory and pedestrian approach in driving off the illegal occupants since April 2022 despite the court judgment to demolish and forcefully eject all encroachers and trespassers.
"However, the church can no longer afford delays in repossessing the land because the project for which it was meant now needs it urgently. We have exhausted our patience and there is no time to waste again.
" We have resolved to move men and equipment to the sites to commence work. All structures or objects that have not been removed by the owners will not be spared. Consequently, we are using this medium to inform the general public of the reclamation move."
Corroborating his views, Vice Chancellor, Anchor University, Ayobo, Lagos, Professor Samuel Bandele restated earlier appeal of the church noted that all illegal structures, machinery and other personal possessions on the concerned parcel of land be immediately removed by their owners, as failure to do so immediately could lead to their demolition.
"The take-off of the Anchor University Campus Project especially has been delayed this long by the need to give all illegal occupants of parts of the project site ample time to voluntarily vacate the land. Now, we have no more time to give.