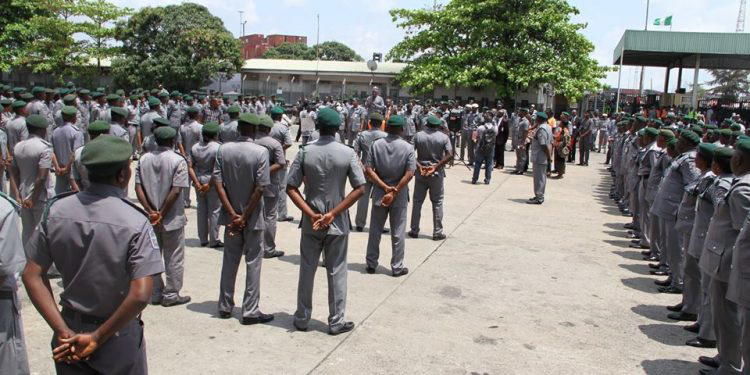 …Launches 24-hour goods clearance service
Emma Ujah, Abuja Bureau Chief
The Nigeria Customs Service (NCS) has said that it would no longer be necessary for Nigerian importers to route their cargoes through Cotonou, Benin Republic, as it launched its Fast Track 2.0 (FT 2.0) programme.
FT 2.0, a digitalized regime is one of the tools the NCS has deployed with the view to creating better opportunities for compliant traders to have quick access into and out of the port premises while ensuring that other procedures attendant upon release of their consignment are carried out, with delaying their goods at the ports.
It was designed to enable the clearance of cargoes from the nation's ports within 24 hours.
Launching the programme, in Abuja, yesterday, the Comptroller-General (C-G) Col. Hameed Ali (rtd), said that with the commencement of the Lekki Deepsea Port and the Fast Track 2.0, clearance delay which used to make Nigerian ports unattractive, was now a thing of the past.
His words, "With the launching of this FT 2.0, now we have a deep seaport you cannot tell us that the ship that is carrying your load cannot pass through Nigeria. That has been taken care of.
Secondly now we have FT 2.0. We now have all we need to clear our goods within 24hours."
The C-G said that the scanners at the ports would greatly enhance service delivery by Customs officers and that only containers that were queried would need further investigations.
Col. Ali said that his team has put in place various innovations to facilitate trade and make Nigerian ports very attractive to both Nigerian traders and for other countries in the sub-region.
He said that a special consideration was given to the manufacturing sector whose raw materials were frequently imported in bulk needed a window that guarantees expedited clearance of goods from the ports.
According to him, the Fast Track regime was conceptualized, designed, and deployed for manufacturers who have shown high levels of compliance in their trade dealings with Customs.
However, after a review, the C-G that with the successes recorded with the manufacturing sector, it was decided to expand its scope to accommodate not just manufacturers importing homogenous raw materials in large quantities, but other compliant traders across all sectors of the economy.
The NCS boss expressed optimism that the new version would encourage traders to play by the rules is significant as it promises huge rewards especially in the areas of drastic cost reductions associated with cargo handling and demurrage at the ports.
In the past half, year, he said that his team held sensitization programs in Lagos, Port Harcourt and Kano in order to intimate trader and other importers with the latest version.
Col. Ali adde4d that FT 2.0 is a precursor to the introduction of the Authorized Economic Operator (AEO) Scheme which guarantees even more benefits for compliant traders.