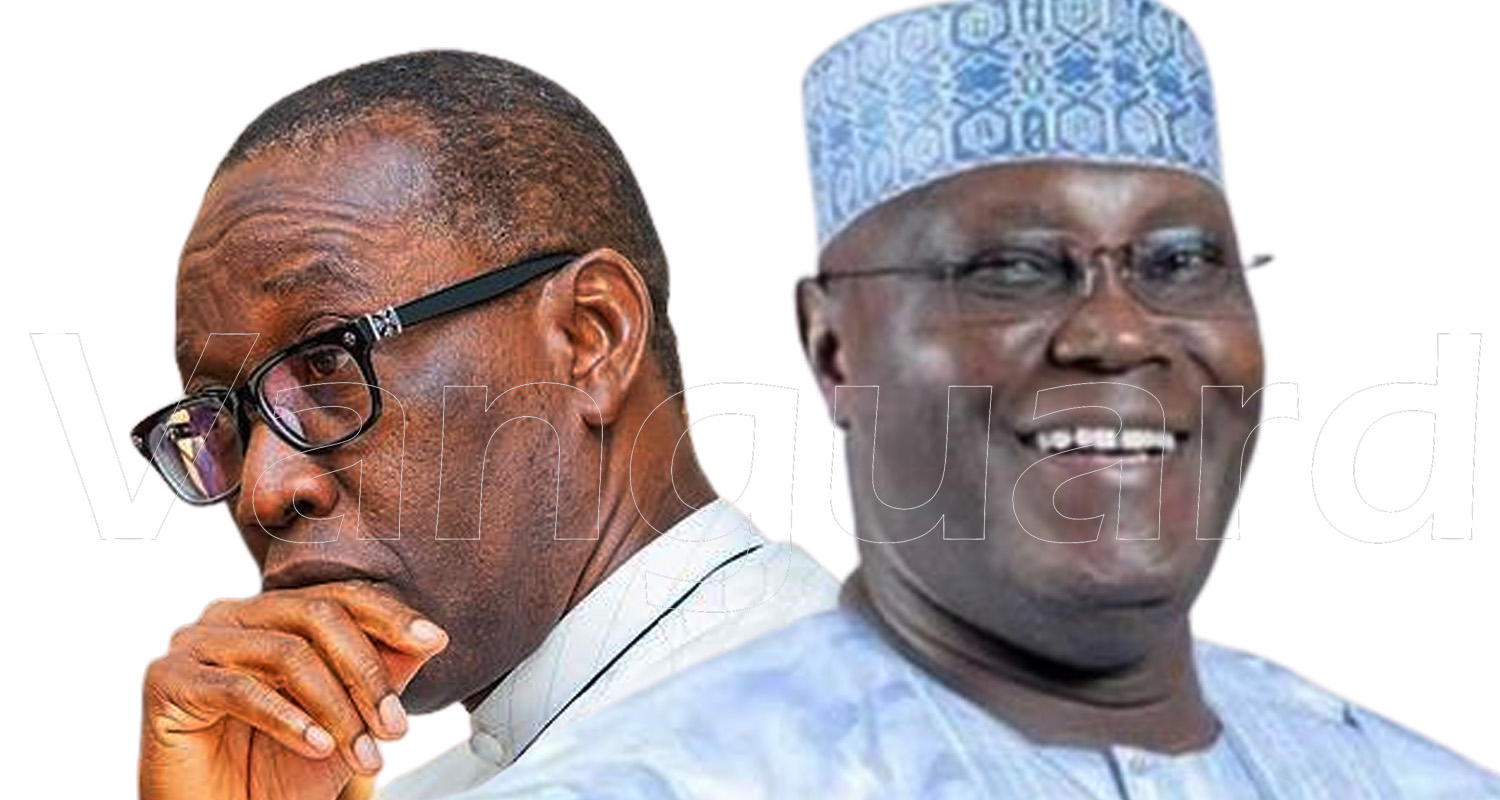 Spokesman of the Peoples Democratic Party (PDP) Presidential Campaign Council, Mr Charles Aniagwu on Wednesday said the Presidential Candidate of the party, Atiku Abubakar and his running mate, Dr Ifeanyi Okowa were adequately prepared to transparently manage the nation's economy and create jobs for the masses.

Speaking on AIT's "Focus Nigeria" in a panel discussion on "Ensuring Transparency in the Management of Foreign Loans", Aniagwu said that Njgeria currently spends hundreds of billion in excess of it's earnings on debt servicing.

According to him, because we are spending much more than what we generate, you can see how it reflects in the 2023 budget.

Atiku is not just taking advantage of the Minister of Finance's comment on debt serving costs, he has studied what happened in a number of countries that found themselves in similar situation in the past such as Peru in 1980s, Germany after the first World War, United States in 1971 under President Nixon and of course what he did with President Obasanjo in 1999.

"As at 1999, the jobs had gone and the middle class had been wiped off but Atiku and Obasanjo came in with Atiku heading the economy as Chairman of the National Economic Council and the economy grew to about 14.6 percent as at 2006 and 2007.

"They were able to do it by introducing the GSM revolution, banking consolidation and other economic policies which stimulated growth in the economy.

He said Atiku was determined to take Nigeria out of deluge of debts by getting the people to work by creating jobs for them.

Atiku wants to bring back the jobs. In his policy document, he intends to discuss with our creditors to seek their support in rescheduling these debts and possibly get forgiveness by ensuring utmost transparency and responsibility in deployment of loans.

"As at the last quarter of 2014, our domestic debts was N9.6trillion today it is N26.9trillion; as at the last quarter of 2014, our foreign debt was as low as 1.6trillion, today it is N17.1trillion.

"Our ways and means was just about 0.6billion as allowed by the law but today it is about N23billion and that is a government that claims to have done so well.

"Atiku and Obasanjo did it in 1999 and I have said earlier that where we are now is almost like where we were in 1999.

"Atiku will get private sector involved to stimulate productivity and he is already reaching out to the international community with a view to getting debt relief for the country.

"He will reduce unemployment by stimulating growth in the agricultural sector and also partnership with the private sector which employed a lot of Nigerians during the GSM revolution.

"That is what Atiku and Okowa want to do and not just moving the country from consumption to production without telling us what you want to produce and how you want to produce it.

"The only thing Peter Obi does as a business is consumption where he imports foreign goods and made it difficult for us to produce local goods.

"Atiku has six companies and all of them are into production, non of them is involved in importation. We are talking of practicality and not those writing prose and trying to turn it to poem," Aniagwu stated.