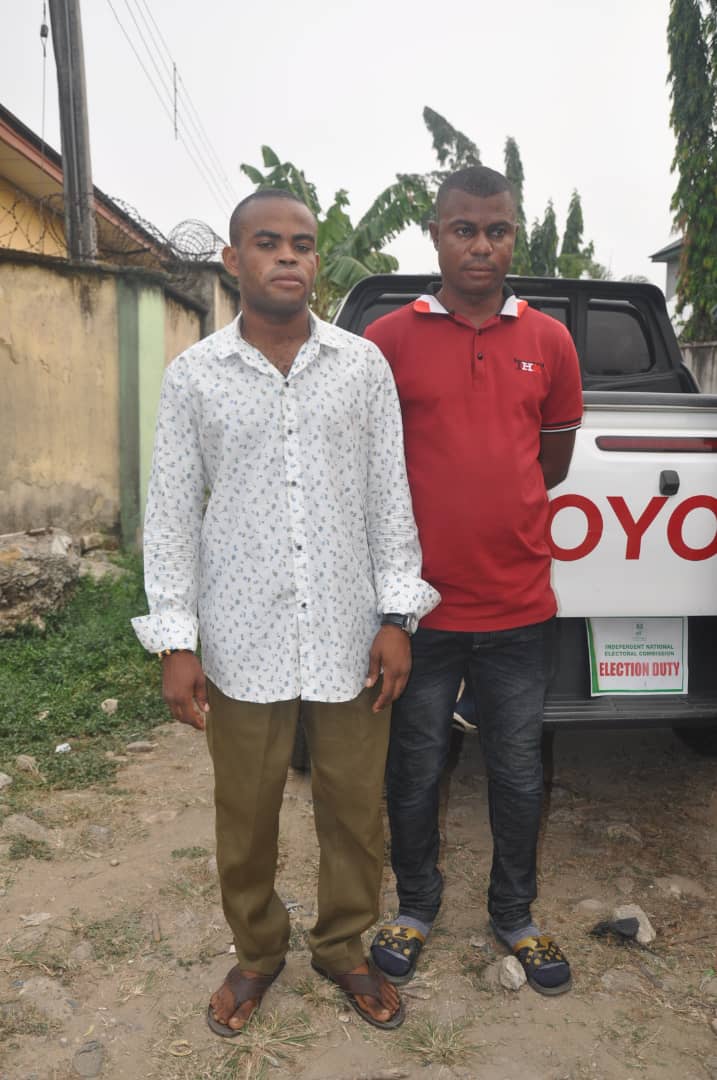 By Harris Emanuel
The Nigerian Army has nabbed two fake military personnel in the Akwa Ibom state.
Besides, two civilians parading themselves as officials of the Independent National Electoral Commission and five Police accomplices were also arrested by the Army.
Vanguard gathered that they were arrested in Uyo, the capital of the state.
Public Relations Officer, 2 Brigade, Nigerian Army Captain S. I Akari who confirmed the arrest the Police were escorting the impersonators.
Also, the Public Relations Officer, Akwa Ibom Police Command, Odiko Macdon, a Superintendent of Police, said the Police have equally apprehended some perpetrators of electoral malpractices.
SP Macdon did not give the exact number of culprits arrested, as the Command was still collating details and would come out with its findings.
"We effected different arrests on Saturday and they are those who to disrupt the process and those negating the spirit of the Electoral Act," he said.