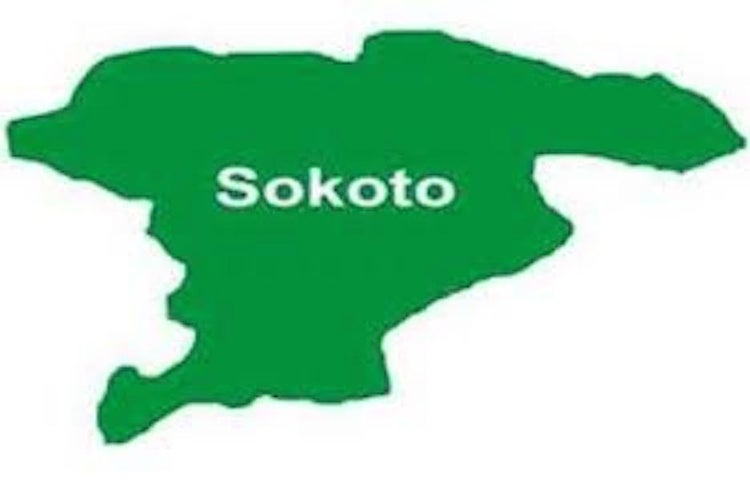 By Musa Ubandawaki Sokoto
Sokoto APC Gubernatorial candidate Alhaji Ahmad Aliyu Sokoto has constructed a Bridge for community in Tureta local government area months before general Elections
The Governorship candidate, disclosed this while receiving the people of Duma village who came to thank him for the gesture at a campaign rally held Sunday in the area.

He said when the people of Duma community visited him sometime last year with a request for Bridge to link them with other communities if he wins election, he promised to construct the Bridge for them even before the election.

," I have fullfilled the promise to our people in Duma with the support of Alhaji Nasiru Bobo APC house of representatives candidate, " the Bridge now served as exit route for the community against Bandits attack".

He said, we would continue to provide needed infrastructures and social amenities to people at the grassroots, adding that voting APC in the forthcoming general elections in Sokoto state is goodbye to redundancy and shackles of poverty.

" I will return power to local government councils to be able to execute rural projects for rural communities without interference from the state government".

" If given the mandate to serve as the next executive governor of Sokoto state, I continue from where my father and mentor former Governor Senator Aliyu Magatakarda Wamakko stopped"
Senàtor Wamakko has done extremely well when he served as Sokoto state Governor for 8 years, " he constructed roads, Hospitals, PHCs with ambulances, water supply projects, schools, Mosques and electrification projects in towns and villages.

" I will do the same if elected, I will follow all his footsteps to endure that no village or hamlet is left behind when it comes to rural development".
" Let me assured you that, the challenges of insecurity facing Tureta and Dange Shuni local government areas will surely be tackled with the support and cooperation of the security apparatus we are going to work with when we assume leadership.

He said, the acute water supply facing Dange town would soon become history, as efforts made by my father and our party leader when he was a Governor would definitely be repeated to ensure that large diameter boreholes are sunked to provide water for human and livestock consumption.

In his address, Senàtor Aliyu Magatakarda Wamakko ( SarkinYamna) thanked the people of the two council areas Tureta and Dange/Shuni for their loyalty and support to APC and it's candidates.
Wamakko said , the large turnout of APC supporters in the two Venues has demonstrated that, the local government areas belongs to APC, adding that as came out to receive us, you should also come in mass during Elections to elect APC candidates.

The Director General of the campaign Organisation and Minister of police affairs Alhaji Maigari Dingyadi ( Katukan Sokoto) urged people of the areas to use extra force to root out PDP from Sokoto Government house.

" Your PVCs are your weapons, use them wisely to elect APC candidates to represent your interest at both state and national levels, you are living witness how PDP bastardized our local government system in the state, with many staff removed from the payroll or turn to unscheduled collecting less than 8000 naira as monthly salary. " Says the minister.
Earlier in his address, the state APC chairman Alhaji Isah Sadeeq Achida said, they were not in Tureta and Dange/ Shuni for campaign purposes but rather to appreciate and thank them for their support and loyalty to the APC leader senator Aliyu Magatakarda Wamakko.

He said the performance of Magatakarda when he was the Governor of Sokoto state has became a yardstick for APC and it's candidates to seek for re-election not only in Tureta and Dange/ Shuni but in all parts of the state.

" Magatakarda has planted a seed of development and progress in Sokoto state and we will not allow it to die a natural death," we continue to nurture it through adequate and purposeful representation." Achida stated.