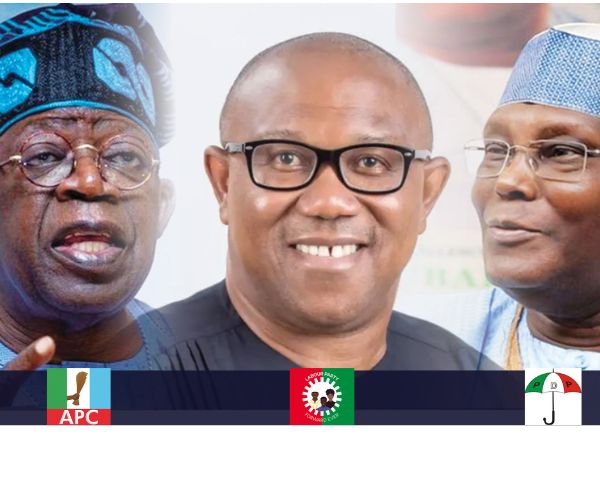 Senator Bola Tinubu, the presidential candidate of the All Progressive Congress (APC) has said he is better and more exposed than his opponents.
Tinubu made the remark at a media briefing held at his Bourdillon residence in Lagos after casting his ballot on Saturday.
"I can say categorically I am better than the other candidates. I am well exposed and have experience from the private sector.
"I can demonstrate that capacity, ability and vision, as demonstrated in the infrastructural development in Lagos.
"I am confident that I will win the presidential election," he said.
Tinubu said he was striving to become the leader of the APC through the 2023 elections.
On some of the challenges facing the nation currently, the APC flag bearer promised to rework the party, if elected president.
"I am a member of the ruling party. If I become the leader of the APC, it is then that I can rework the party," he said
Tinubu described President Muhammadu Buhari as a dedicated and sincere leader who faced many challenges when he took over the reins of government in 2015.
He listed the challenges Buhari faced to include economic crunch, population growth, job creation and insecurity.
He recalled that in 2015 when the APC took over the reins of government from the Peoples Democratic Party (PDP), there was a deep crash in oil prices.
Tinubu said that oil production dropped from two million barrels a day to 900,000 barrels and this adversely affected the nation's monolithic economy and accentuated by the failure of the nation's security operatives to curb oil theft.
"The PDP government spent 16 years and could not amend and improve the Petroleum Industry Act, collaborate with the National Assembly to accelerate the economy," he said.
Tinubu said that he has articulated his agenda and set his priorities, such as enhancing partnership between the private and public sectors, revamping various segments of the economy in order to actualise the country's dreams.
The APC flag bearer said the government must collaborate with the private sector to grow the economy. (NAN)