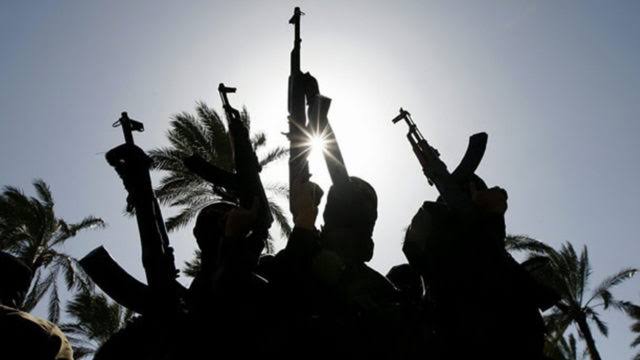 Suspected political thugs have snatched ballot boxes and voting materials at Oredo Ward 4 unit 42 on Butcher Street in Edo state.
It was gathered that the hoodlums also chased away the polling officials who took cover in a house on Lagos Street.
According to one of the security agents attached to the unit, the attackers came with a gun to cart away voting materials as the officials were settling down for the day's job.
The security stated that it was shocking that the police came and arrested two people in the house where they hid from the hoodlums.
He said, "I am one of the security officials who were at the unit. As the officials were getting ready to commence voting, the boys who were armed stormed the polling unit and made away with voting materials.
"The officials took to their heels and took cover at the popular Osula house on Lagos Street. Surprisingly, the police came and took away Kelvin Adu and Idogbowa Osula who were protecting us and the polling officials from being attacked," he added.
Governor Godwin Obaseki, who spoke on the issue, stated that the issue would be looked into.
Obaseki said, "We need to reconfirm that story. It doesn't make sense to snatch a ballot box that doesn't have ballot papers in it. We will check that and verify. But I am confident because we made adequate preparations to ensure that every polling unit has at least five security personnel.
"It is too early to make any conclusive statement, two hours into voting. We are going to go round and see what is going on across the state," he added
Meanwhile, there was heavy security presence at Third junction and the Upper Sakponba axis of Benin City with security operatives maintaining peace and order during the election.
The operatives made up of soldiers and police patrolled the area to deter troublemakers. The axis is known for its notoriety.
One of the security officials said they were not there to intimidate the residents but to maintain peace and deter those who were planning to foment trouble.
"Our duty here is to maintain law and order and not to intimidate anyone. It is also to make sure that the resident conducts themselves well," he added.
One of the resident said that they woke up to the heavy presence of security wondering whether a war had broken out in the area.
"Are we at war? Why is there so much security presence here? They are treating people in this axis like criminals," the resident said.