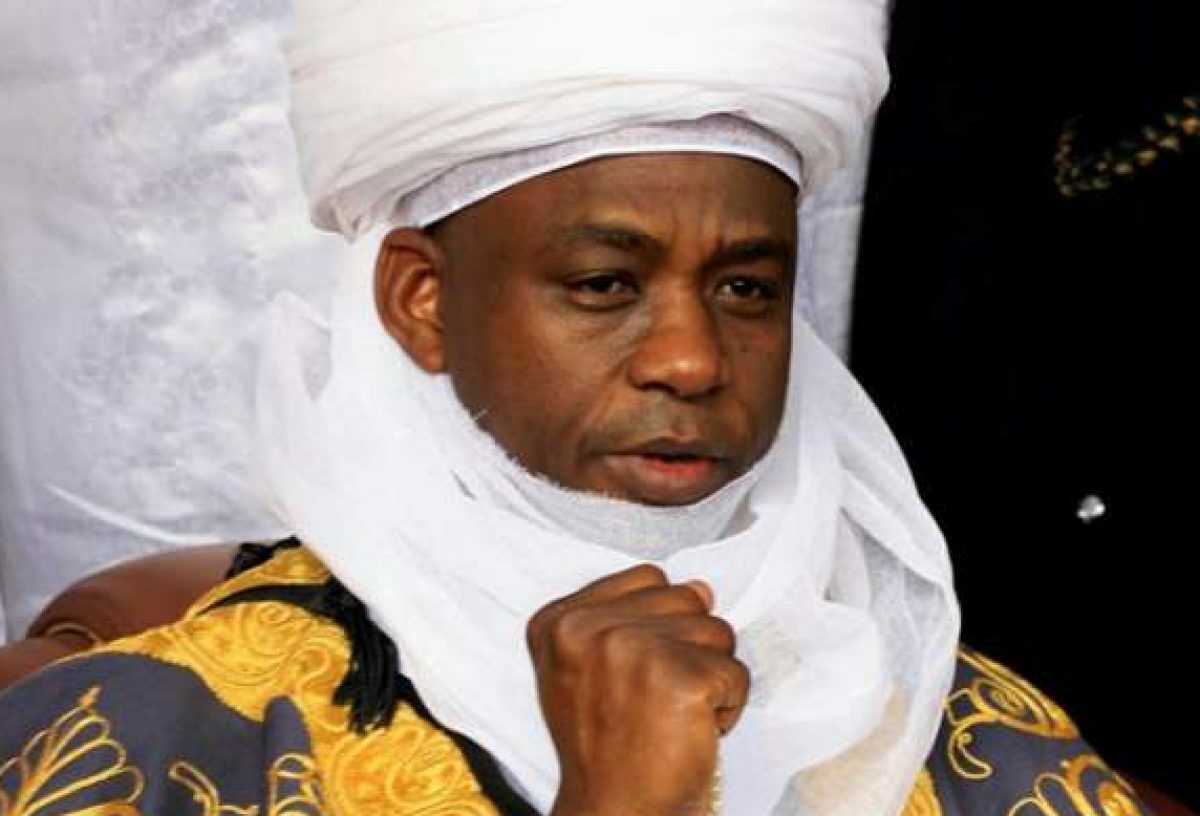 Sultan of Sokoto, Alhaji Muhammadu Sa'ad Abubakar III
By Luminous Jannamike, Abuja
THE Sultan of Sokoto, Alhaji Sa'ad Abubakar III, has called on security agencies to put into consideration the necessity to keep parts of the nation safe and unthreatened by internal and external aggressors ahead of the upcoming 2023 general elections.
He added that without security, elections in the country won't be credible, urging stakeholders to ensure a peaceful atmosphere before, during and after the polls.
The Sultan spoke at a one-day public sensitisation programme with the theme: 'Towards a Free, Fair, and Credible 2023 General Elections', on Tuesday in Abuja.
The event was organised by the National Mosque Da'awah and Welfare Foundation in partnership with the Independent National Electoral Commission, INEC and the Centre for Democracy and Development, CDD.
The royal father said, "All the stakeholders, especially the security agencies must work extra hard to provide security.
"Without security, there won't be elections in so many places, and when so many places have been denied voting, what can be said about the credibility of the elections? The question is there, but the answer is left hanging.
"We need credible elections to have good leaders. We need good leaders to move our country forward, and when Nigeria moves forward, I dare say, the whole of the black race moves forward. So, we must not fail and cannot afford to fail."
Why Nigeria's elections are most consequential globally – Jega
Delivering the keynote address, the immediate past Chairman of INEC, Prof. Attahiru Jega, said Nigeria's general elections are the most consequential elections to be held globally.
According to him, "Most countries in this West African sub-region have been on what is called a trajectory of democratic development. 
"Unfortunately, in some countries, we are experiencing what is called democratic reversal. That is, the military are coming in, and taking over. In Nigeria given our very long history of military rule, there are serious concerns about reversal.
"So, because of these kinds of concerns, globally, all eyes are on the Nigerian election as the most important and consequential election this year. 
"Secondly, globally, deepening democracy or democratic experience is usually measured in terms of whether there is peaceful transfer of power, particularly from one incumbent regime to another after an incumbent has served his tenure, and in Nigeria, just like we had in 2015, the year 2023 elections are also another turning point with regards to whether there will be that kind of change from an incumbent government to another government.
"So, because of that also, and particularly the fractious nature or the conflict-ridden nature of Nigerian politics, all eyes are on Nigeria, globally, as to what is going to happen in the Nigerian context.
"And I think the third reason why all eyes are on Nigeria, is because our politicians have been among those throughout the world who seem to have specialized in the mobilisation of divisive tendencies, which are deployed in politics, and which, if not carefully managed, can upset the applecart.
"And if you recall, many people thought because of that tendency in 2015, that Nigeria was actually going to be dismembered because of that reckless engagement in politics.
"Not much seems to have changed in terms of the mindset of our politicians and how they engage with politics. And because of that, globally, people are now focusing attention on Nigeria, to see the extent to which mobilization of religion and ethnicity and other divisive tendencies, particularly in the context of heightened poverty, amongst our people, they are beginning to look at really how we can manage this election going forward.
"So, no doubt 2023 elections are perceived globally as the most consequential elections taking place in the world this year."
He also described the attitude and disposition of the so-called political class (politicians and political party bureaucracy or aristocracy) as the most worrisome challenge going into the 2023 general elections.
"The so-called political class, as active partisans and as candidates/contestants in elections, are the category of stakeholders with perhaps the least noticeable improvements in the ways in which they engage with the electoral process since 1999.
"Their mindset is to achieve victory at all cost; to win elections deploying 'all means necessary'; seeing electoral contests as a "do-or-die" affair. As they have done since 1999, they have continued to do, and are likely to do in 2023.
"As their impunity has remained unchecked, so have their criminal and fraudulent predispositions increased. This may constitute the major challenge to the 2023 general elections," he said.
Nonetheless, he added that the disposition of the electorate is also a major concern.
"Increasingly, even if they register to vote, they hardly make the effort to vote, as declining voter turnout statistics of general as well as off-season elections indicate. This may be because of what is called a crisis of rising expectations; and/or inadequacy, or lack of sensitization, political and voter education.
"As the intrinsic value of electoral democracy is hinged on citizens participation in election to, in an enlightened manner, elect their trusted representatives in the legislative and governance institutions, the evidence of declining participation of eligible citizens, or of their unenlightened participation is undesirable and needs to be addressed.
"Therefore, sensitization, public enlightenment and voter education are absolutely necessary, not just close to elections, but throughout the 4-year electoral cycle. This is even more significant in a country such as Nigeria, with significant numbers of illiterate populations. For, in our own kind of situation, it is not enough for people to register to vote, and go to polling units on election day to vote: they must know how to vote and not waste their votes," Jega said.
How INEC'll prevent rigging 
Jega also listed various measures put in place by INEC to prevent rigging and ensure the success of the elections.
He said, "Many of the traditional, crooked methods used by politicians to undermine the integrity of elections have been systematically addressed. A few examples of these would suffice: Use of ballot papers without serial numbers has been eliminated.
"Movement of ballot papers from, say, Sokoto to Enugu, to be fraudulently used, has been eliminated, using colour coding.
Ballot boxes are now numbered and customized to polling units, so they can no longer be snatched from one place and taken to another place for collation. Result Sheets on which returns are made, are also now customized for each polling unit, so they can no longer be snatched, used for writing false results and fraudulently brought back into the electoral process for counting. Ballot papers now carry multiple security features, making them virtually impossible to forge
"Upscaled use of technology, such as creation of electronic register of voters, use of smart voters Card, and authentication of voters with technological devices (e.g. in 2015 Card Reader, now BVAS) has also made fraudulent voting very difficult indeed.
"In spite of all these, however, we are still not yet out of the woods. A lot more effort needs to go into continuous improvement and enhancement of the integrity of our elections.
Clearly, improvement within INEC alone, without commensurate improvements within all stakeholders in the elector processes, while necessary, is not sufficient for ensuring free, fair, credible, transparent and peaceful elections. Toward Free, Fair and Credible Elections in 2023″
Role of Media
Speaking also, a former Editor of the Saturday Daily Trust and columnist, Hajiya Aisha Umar Kabiru-Yusuf, said that the media as the fourth estate of the realm comes after the executive, legislature and judiciary.
"Just like a three-legged table cannot be stable, so will a democratic system devoid of the media remain unstable and dysfunctional," she said.
She, therefore, urged the media to objectively report issues relating to the elections, like other societal issues so that offenders can be punished and people encouraged to do the right things.