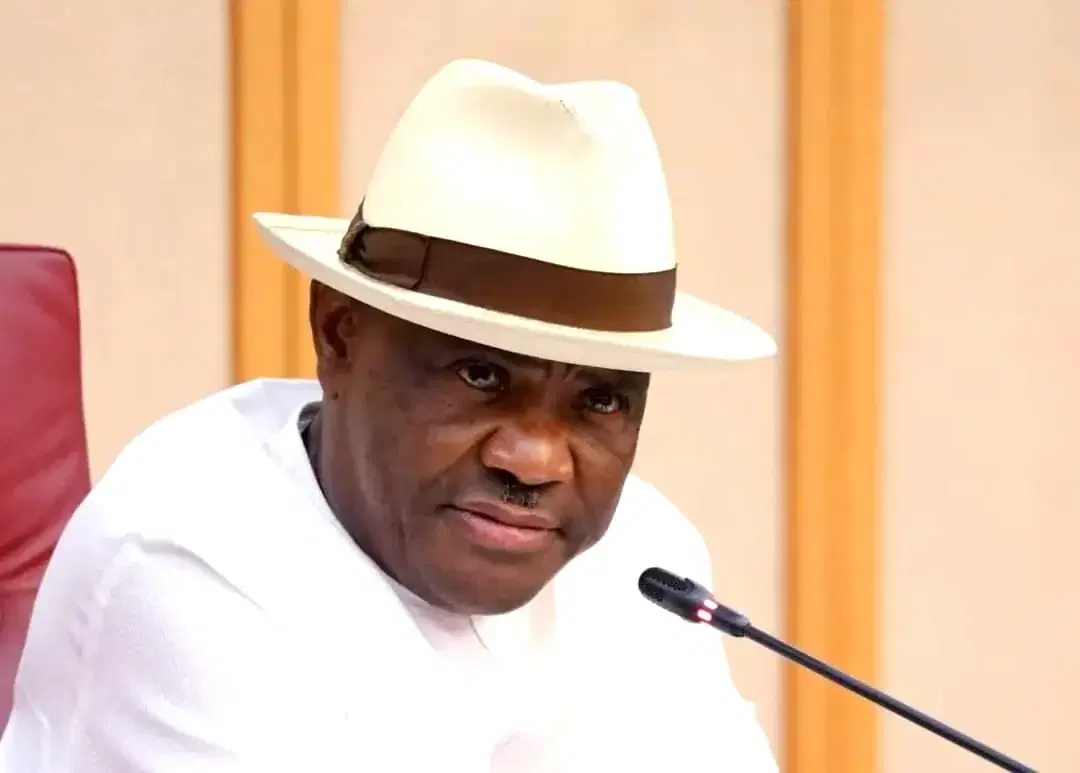 By Egufe Yafugborhi
GOVERNOR Nyesom Wike has said it is unconscionable for Local Government (LG) chairmen in Rivers state to detach selves from constructing roads in their domains as the state government does not tamper with LG funds.
Wike, during Thursday flag off Odiemudie Road in Ahoada East Local Government Area, was expressing displeasure over an appeal by the LG Chairman, Benjamin Eke, for the governor to construct another specific road in the area.
An angry Wike reminded Eke that when he (the governor) was chairman of Obio-Akpor LG, he executed road projects without asking for assistance from then Governor Peter Odili.
Wike said, "People know in the State, I was council chairman. I was constructing roads. I never one day called the governor to come and do so and so thing. You have the temerity to stand before me to say , come and do road in Ward 10.
"Thank God you said I don't temper with all local government money. I know how much you all get. Last two months, no local government got less than between N300 Million and N400Million. What's the salary bill, where does the money go to."
He consequently directed the Commissioner for Local Government Affairs to get a comprehensive list of projects the Ahoada East LG boss claimed to have accomplished and submit same to Office of the Secretary to the State Government.
"Because I believe there should be development everywhere does not mean you will take it for granted. So, let this be the last time I go to any LGA and I will see a chairman coming out to say do so, so thing for us. You must show me your report card", the governor emphasised.
The Rivers State governor said his administration would continue to sustain ongoing partnership with local contractors in the development of infrastructures in the State.
"I belief local contractors will continue to do their best. That is why we are encouraging them, and which is why they are performing. The few indigenous contractors we have now have shown capacity and commitment. If this goes on, we will continue to partner with them because they are doing very well", he noted.