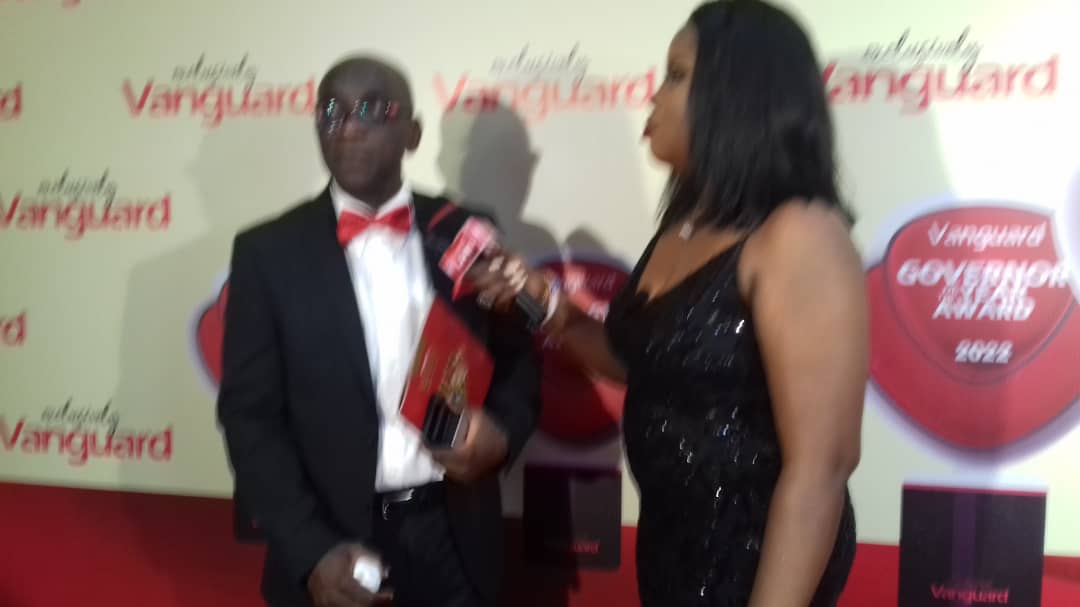 .
While welcoming distinguished guests and awardees to the colourful event, the GM/Editor-in-Chief of Vanguard Newspapers, Mr. Gbenga Adefaye, outlined avalanche of reasons the best read newspaper is honouring the awardees.
He said: "It is with great pleasure that I welcome you to the 11th edition of Vanguard Personality of the Year Award ceremony. For over a decade, we have continued to recognize Nigeria's most distinguished individuals for their excellence, national pride, and service to humanity in business, politics and other facets of human endeavor. From public services and volunteers, to philanthropists and activists, these heroes have inspired us with their selfless acts of patriotism, service to humanity and innovation.
"In business, these individuals have not only achieved great success, but they have also been responsible corporate citizens, creating jobs and opportunities for others while making a positive impact on the environment and society. They have been innovative and forward-thinking and they have taken bold steps to shape the future of their industries.
In politics, these individuals have served with integrity and dedication, working tirelessly to improve the lives of their constituents and our nation as a whole. They have put the needs of their constituents above their own and have been true servants of the people.
They have been champions for the underprivileged, and have stood up for the rights of the marginalized.
"They have been visionary leaders, who have brought about change for all citizens, regardless of their background or beliefs.
"And in philanthropy, these individuals have been true champios of social justice and equality, using their resources and influence to make a real difference in the lives of those in need.
"They have been passionate about creating a more equitable society, and have been tireless in their efforts to improve the lives of the less fortunate.
"They have been generous with their time, money and resources, and have been instrumental in supporting causes that are close to their hearts. As we celebrate the achievements of these personalities tonight, I encourage each and everyone of you to take a moment to reflect on your character as an individual.
"There are numerous ways to make a positive influence, whether by volunteering our time, closing market gaps, spearheading innovation, being a model citizens or simply lending a helping hand to people in need.
"We all have the power to shape the future of our country and we must all take that responsibility serious."