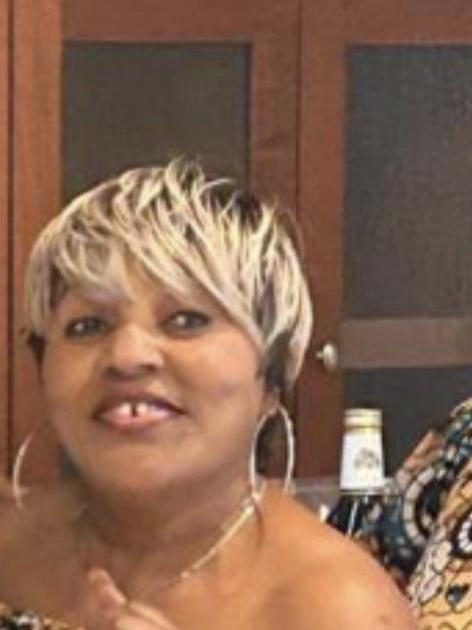 When Miss Nelly Amas was leaving the ancient Kingdom of Benin City at age 17 for the United States of America, she prayed to be successful to come back to impact society.
Today, after nearly three decades of sojourn in the US, Mrs. Keziah Nelly Amas-Windham (as she is now known) has become a successful entrepreneur and philanthropist and has not forgotten the prayer she made while leaving the shore of Nigeria. This has given birth to the launch of her pet project CNBA Initiative which will cater for the less privileged in Lagos recently. During the launch, she spoke with selected journalists on how CNBA will help to eradicate poverty through organizing programs and training that will teach individuals to model their lives on God-centered service models, and also, they will empower men and women through intensive rehabilitative programs.
Here is an Excerpts:
On Motivation I left the shores of Nigeria at a very young age, specifically at 17 years old.
I came back like 20 years later and found out that the country has changed with a lot of people needing help, and suffering.
My heart is broken and so I had an opportunity in the U.S. to help people through my business and influence.
"My determination and drive were to be successful in life because I didn't want to be poor. That determination drove me to want to know more about things and that has led me to where I am today."
However, I also decided that it will be a good idea and the plan was to do the non-profit in the U.S which made me set up a CNBA facility to help the needy and the poor in the U.S. Of course; as you know, the U.S helps their people.
And so when I came here to Nigeria, that became a quest and I understood that it was God who led me to do it here and I thought about it and forgot about it for another ten years. But I never stopped renewing the NGO license that I had in the US.
One day, I had a vision from a lady who came to the U.S. and who help me to become a Jesus Christ Lover, prophesying into my life that the Lord wanted to use me for something good 1st Peter 3:13 and I needed to do that thing God have given me in my heart years ago and I had not done it. She asked me why I have not done what the Lord has put in my heart to do? So I replied by saying that I realized that Nigeria has a bigger issue much more than I can handle. So, I thought about it, dreamed about it and the Lord showed me more of what He wanted me to do. So her I am now doing God's work.
One interesting thing was that the more I put myself into doing it, the more God energized me to do this work and that is the reason I came to Nigeria to do an empowerment program for the poor. But Since 2012 I and have be feeding 3000 people every year alongside five group of great women who dose all the cooking and going to out to feed the children of God who live on the street of Lagos Nigeria.
On how to sustain the project
"The biggest issue we had is the mismanagement of the Nigerian government. People pay taxes in this country, but it is not being used properly for the masses, rather, it is being used for individuals.
At this very beginning, I would start funding the project myself. The plan is to take as many as I can which is 12 persons a year. I would teach them and empower them financially to become their bosses. At the end of the day, if I keep doing twelve a year, in 2 years I would have established 24 people to become independent income earners who would no longer be seen loitering around the streets.
It will keeps multiplying and those 24 that I have already helped in 2 years can assist me by helping others. That is the reason I want to train them myself because I want to train individuals with good hearts. If you have a good heart, you can help somebody else."
Equipment and facilities for training beneficiaries would come 100 per cent from me. I have already bought the building and furnished it. The beds are already in place. The first set of trainees would start in April 2023. There is a website for it. I would do the selection process myself alongside board members because I do not want any corruption in this aspect of the project. We would reach out to them and give them the necessary instructions supervised by our managers. For 90 days which the training would last, they would need to be out of their comfort zone. It is not the first time we are doing such assignments here in Nigeria, but I have empowered several entrepreneurs in the US who are very successful today. I have always followed through to make sure that what God have set up in their life still stands today."
On the uniqueness of the program
Our programs are personalized to fit every person's needs. CNBA Initiative has made it a goal to provide specialized programs geared to entrepreneurship services, which are designed and implemented to further achieve normalization and enable individuals to achieve their highest potential. These services are based on needs identified through the assessment of the individuals who approach the Initiative for help in the following areas. Not only that, CNBA Initiative provides programs that will ensure that our beneficiaries can properly communicate with people, and these include learning how to value clarification, building self-esteem developing self-awareness, role satisfaction, and problem-solving motivation. On emphasis on communication, Communication is unarguably at the heart of our program because it is expedient for anyone to be understood and be heard.
Learning how to communicate well with others will help you build relationships, trust, and teamwork. It also helps develop your knowledge base, which can then help you make better choices in all aspects of your life. Building interpersonal relationships, whether at home or work, can help you understand others, and be understood. Our empowerment program encompasses diverse aspects including entrenching physical activities and exercise.
What is it about physical exercise?
We are committed to ensuring that our beneficiaries stay active for their overall wellness. This is because physically active people can gain health benefits for their overall wellness. It can help improve their cognitive functions, lower blood pressure, improve their quality of sleep, and boosts their immune system to combat diseases.
On supply of startup kits for trainees
"Yes, CNBA Initiative would support and manage them for 2 years and this is where the work of my manager comes in. She would regularly keep in touch with them to ensure they are provided with everything they need to remain successful. The first 12 trainees would be a surprise to Nigerians and maybe then, everyone would be rushing into it. Then we could also get financial support from politicians to empower more people." "We started in 2012 by feeding over 3000 homeless people a year. The people I train cook and deliver food packs to them we have been doing that on our own for years without the support of anyone or the government. I can also assure you that as long as God gives me strength, I would continue to feed and help the poor. We launched two buildings together, which is a 46-unit apartment built here in Lagos. This is to sustain the CNBA Initiative. A lot of the finances would come from there.
On Gender and demography of the selection process
"It is going to be a mixture because we do not know who we are picking. We are not interested in your background. Once they fill out the application, we would see the condition of what you are going through to make a selection. "The selection by the Board of the Foundation will be on merit, irrespective of the race, language, and religious background of Nigerians applying for the empowerment program.
It is from the application letter that the Board will determine the qualified candidates for the empowerment. The Board will use a random decision-selection process to choose candidates for the empowerment projects. The shortlisted candidates will be in a box where the Board members will select randomly the first 12 lucky winners for the empowerment program.
CNBA project in 5 years
"I see it bigger than what I can handle and that I would need more help."
On Funding
Funding for this project and template for public-private sector collaboration "So far, it has been over N100 million++ spent so far. As regards collaboration, We have not done anything with anybody. It has been a vision that we took on our own. We have not be asked for collaboration, I want to first of all, do the first stage before seeking financial aid from the US government. I do not want them to see the project as something that is not viable or lacks credibility. When the project is stable enough and has recorded a substantial level of success, we can begin to involve governments and the private sector."
I feel very pained when I see people suffering. On my way from the airport one day, I saw a hungry young girl sleeping alone under a bridge. We later helped her with food and dropped her off at a police station. At the end of the day, who is going to take care of children like her? I am sure many parents abandon their children because they cannot afford to take care of them. We would help one family at a time, eventually, and with God's grace, we would have a good Nigeria once's again in Jesus Name, Amen."