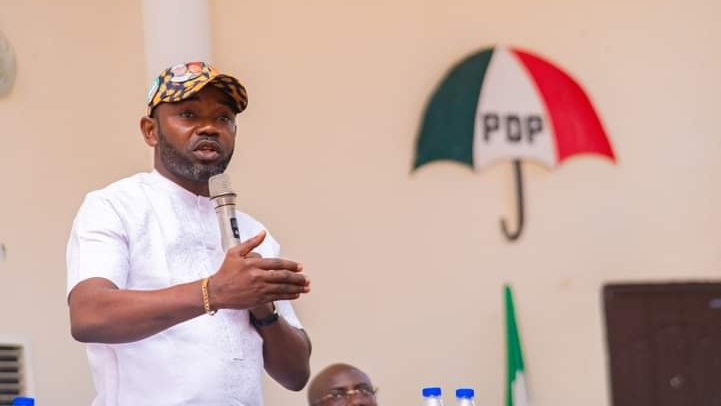 By Ezra Ukanwa, Abuja
LESS than 30 days to the presidential election, the youths of Rivers state have reiterated their commitment to vote for the presidential candidate of the People's Democratic Party, PDP, Atiku Abubakar.
They explained that the person of Atiku Abubakar is far above all other presidential candidates across all political parties in the country, stating that there is no basis for comparing Atiku with any other.
A member of the Directorate of Youth in the PDP Presidential Campaign Council, and DG Okrika LGA of the PDP Presidential Campaign Council, Hon. Onengiye Leonard Tamunoigbeinbia spoke on behalf of the youths, in a statement obtained by our correspondent, during the weekend, in Abuja.
He said: "There is no basis for comparing Atiku with other presidential candidates because out of all the presidential candidates, he is the only one with Presidential campaign experience, most of the other candidates are running for the office of the president for the first time.
" In an interview by BBC pidgin, our dear Governor had already declared that it is better to be with PDP that has malaria than to go with the APC that has stage 3 cancer that is equated to death without remedy.
"We have already pitched our tent with the People's Democratic Party in Rivers state and it is rather too late to make Rivers people return to stage 3 cancer because we might not survive the blow. Like our lord Jesus Christ said in the Holy Bible in the Book of Matthew 6:21 "For where your treasure is, there will your heart be also."
Speaking further, Onengiye explained that Atiku's treasures which are his investments and businesses are majorly in Rivers state, indicating this his heart is with Rivers state.
"Like the now trending song of our dear Governor "nye nde ba, nye nde ba, nye nde ba, which in encapsulation means, scratch my back and I will scratch your back. Atiku has cited most of his investments and companies in Rivers state which have given employment to our people and helped to build our IGR, this he has done to scratch our backs and we will return the favor.
"Atiku has the prerequisite experience, contacts both internationally and across the country, and has impacted many lives through his many philanthropic works.
"Atiku understands how to bring deliberate steps and actions to create big ripple effects that can impact an economy and make life far more abundant for the people", he said
Speaking on unemployment, he explained that Atiku had taken many unemployed youths out of the streets through his many businesses in Rivers state, adding that in his home state of Adamawa, he had also created over 50,000 direct jobs and 250,000 indirect ones.