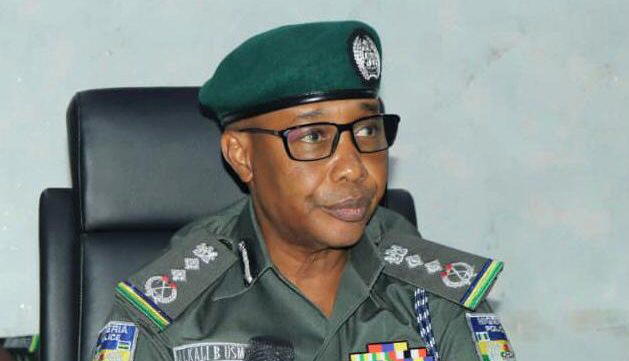 .
By: Kingsley Omonobi – Abuja.
The Force Headquarters has said that there is no truth of a planned strike by personnel of the Nigeria Police.
Force Public Relations Officer, CSP Muyiwa Adejobi made this known on Sunday while reacting to a publication by an online news platform.
There had been reporting of a planned mega protest in Lagos by policemen over alleged six-month unpaid arrears with the report revealing that the protesting was keen on embarking on strike.
The police personnel allegedly claimed that only grade levels 03,04,05,06 and a few 07 police officers were paid arrears while those in grade levels 08, 09, 10 and 11 were not paid.
They further claimed that senior officers from the ranks of Assistant Commissioners of Police up to the Inspector-General of Police, Usman Baba, had however been paid four months arrears.
"They started paying last week but it was stopped on Tuesday, January 4, 2023. Everywhere is quiet and nobody can say this is the cause," a source had claimed.
The report quoting a senior police officer (name withheld) said, "Senior inspectors from Lagos police command are planning to protest at the Lagos command Headquarters on Monday over the unpaid six months arrears.
"Police officers who did not collect their six months arrears are creating WhatsApp groups to gather numbers for the protest on Monday in Lagos.
"It has been two weeks now but no communication from police authorities concerning the arrears, and Mobile Police officers are threatening to protest; that is why the IGP called all the Squadron Commanders for retraining but it was a warning; not training."
However, this in a series of tweets on Saturday, Force PRO Adejobi in several tweets, denied the allegations saying, "Most times, I laugh when I read what some bloggers and news platforms write or publish on policing in Nigeria.
"This news, at times, look sponsored because they lack professional touches and merit. They are garnished with and full of lies, unfounded issues, assumptions, presumptions, etc."
"The Police Force is not a labour union or group where
its personnel meet and deliberate on protest or strike. It's not possible.
"We know and are aware of some 'don'ts' in the NPF being a regimental organisation. There is a particular news platform whose name sounds like or resembles a desert that will always want to stir up the NPF and our nation with its fake news, unfounded points, unguided arguments, and fallacies.
"We are disciplined in the police and uphold our ethics and sanctify of traditions and doctrines.
"We appreciate the improvements in our welfare and conditions of service under this present administration. It's unprecedented, and I am sure more goodies will come for police personnel as soon as possible."