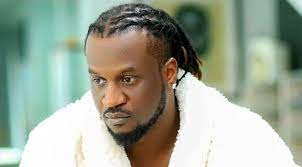 By Ada Osadebe
Nigerian singer, Paul Okoye professionally known as Rudeboy, has written a barely disguised letter warning individuals conflicting in tribal war.
Recall Brymo had drawn attention in recent weeks due to his remarks on the Igbo people.
Brymo recently stated that the "Igbos are not ready for the presidency," despite previously endorsing Bola Tinubu, the All Progressives Congress (APC) presidential candidate, ahead of the February poll.
In recent tweets, the musician also made remarks about the Igbo people that did not sit well with them, while claiming, he was not sorry.
The comments sparked a barrage of criticism on social media, with some individuals criticizing Brymo for the remarks.
Read Also
Kizz Daniel's 'RTID' hits 1.7m YouTube views in three days
Although Brymo's name was not mentioned by Rudeboy, he did show his disgust and displeasure with "tribal bigot" in his comments.
He reportedly warned them to be wary of the controversy they start online, and said in his words, "The election will come and go, and everyone will move on."
He said, "Mind what you are preaching .. election will come and go, we all will move on.
"But you decided to be a tribal bigot because you think you are getting some attention by insulting a particular region of Nigeria and some people are praising you. as an artiste I'm only disappointed."