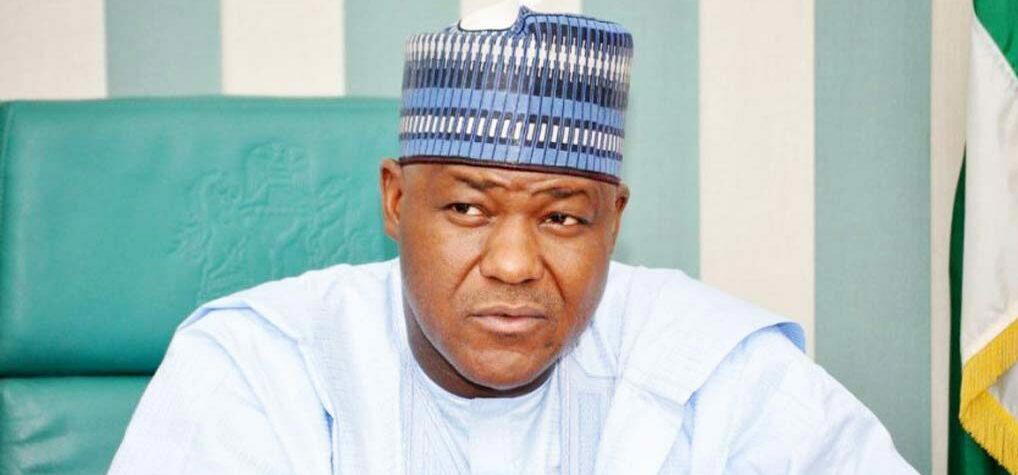 •Says ticket'll polarise Nigerians along religious, tribal lines 
By Levinus Nwabughiogu
Ahead of the February 25 and March 11 general elections, immediate past speaker of the House of Representatives, Yakubu Dogara, has said that Muslim Muslim ticket of the ruling All Progressives Congress, APC, will polarize the country along religious and tribal lines.
Dogara, who was a keynote speaker during the Arewa Christian Indigenous Pastors Association, ACIPA's day of prayers, awards and book dedication/launch at Evangelical Church of West Africa, ECWA in Jos, Plateau State, weekend, urged Nigerians to reject the APC presidential candidate, Asiwaju Bola Ahmed Tinubu, saying the ticket was against the unity of the country.
Underscoring the importance of not compromising competence and character in the election of Nigeria's president, Dogara said Tinubu had a lot of baggages that would make him a foreign asset should he become the next president to the detriment of the people.
He said: "The crucial role we can play as Christians is to examine the character of the candidates running for offices especially the highest office in the country and disavow those of them that we know are not a reflection of our moral ethos.
"Thanks to the leadership of CAN for long taking a stand against the Muslim – Muslim ticket of the APC mainly because it is capable of polarising our politics along religious line.
Evaluating the three other major presidential candidates which included Atiku Abubakar of the People's Democratic Party, PDP, Peter Obi of the Labour Party, LP, and Rabiu Musa Kwankwaso of the New Nigerian People's Party, NNPP, Dogara said Atiku was more politically experienced and would unite the country.
Dogara said he was yet to be convinced about the much-mouthed accomplishments of Obi while he was governor in Anambra, stressing that the youths yearned for him, he was not likely to win many votes in core north western states. For Kwankwaso, the former speaker said his campaign lacked national appeal.
"The other candidate is that of the PDP. God forbid that we should imagine that he is perfect but we can not deny that he is by far the most experienced and that what he has done for the Northern Church has no known parallels in Nigerian's history. This was one of his major appeals to some of us who endorsed his candidature.
"In case we have forgotten, let me remind us of Governors Boni Haruna and Jolly Nyameh who governed Adamawa and Taraba states for 8 and 10 years respectfully with the full backing of Atiku.
"In addition, Atiku has a strong partner in a Governor who is not just a Christian but a man of abiding faith in Nigeria and our people. I am convinced that together they will provide the needed leadership to unite Nigerians of all creed and lay a solid path to prosperity for all.
"As for the NNPP candidate, I don't see any traction in his campaigns and my guess is that he may have smelled the coffee too soon.
"As for the Labour candidate, I don't have much to say about him because I don't know him and that's what scares the day light out of me. At the level I have operated in Nigerian politics, I am supposed to know a number of things about him but regrettably, that is not so.
"I would, therefore, leave those marketing his candidature to tell us who he is, what he has done for us in the past and how he intends to build on it when he becomes president. I have heard so much about him and have listened to most of his talks about what he has accomplished so far but the fact that Anambra State where he held sway for eight years is not a model in any material particular for other states is deeply disconcerting to me."