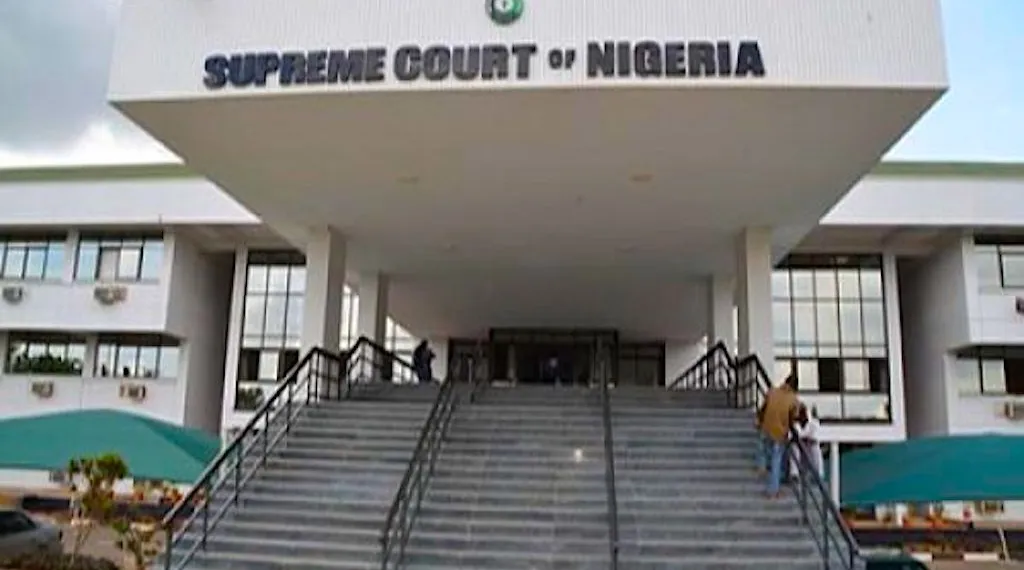 The Supreme Court on Wednesday, 11th January, 2023 dismissed the separate appeals filed by Otunba Jimi Lawal and his group members, Taiwo Olabode Idris against the appeal court ruling that allowed Hon. Oladipupo Adebutu's application against the judgement of the Federal High Court, Abeokuta delivered by Justice O. Oguntoyinbo on 27th September, 2022.
The Supreme Court panel of Justices led by Justice Kekere Ekun before dismissing the two appeals expressed displeasure against the actions of the appellants appealing against the decision of the Appeal court, stating that their actions were just aimed at frustrating the appeal of Hon. Adebutu at the Appeal court sitting in Ibadan despite been heard and allowed.
The panel, therefore, in a unanimous decision, dismissed the two appeals filed by Jimi Lawal and Taiwo Olabode Idris.
You will recall that the Appeal Court, Ibadan before its final judgment delivered on 28th November, 2022 on the Appeal filed by Adebutu against the trial court judgement of Justice Oguntoyinbo ruled and allowed Adebutu to rely on records transmitted by the Peoples Democratic Party in appeal No. CA/ IB/411/2022 for his application.
The counsels to both parties in the matter, Chief Chris Uche, SAN for Adebutu and Dr KEMI Peinhero for Taiwo Olabode Idris & co argued why the application should be allowed and otherwise but the ruling delivered Justice Folashade Ojo on behalf of Justice Moore Adumein and Justice Yargata Nimpa allowed the application in favour of Adebutu with appeal No. CA/ IB/411A/2022.