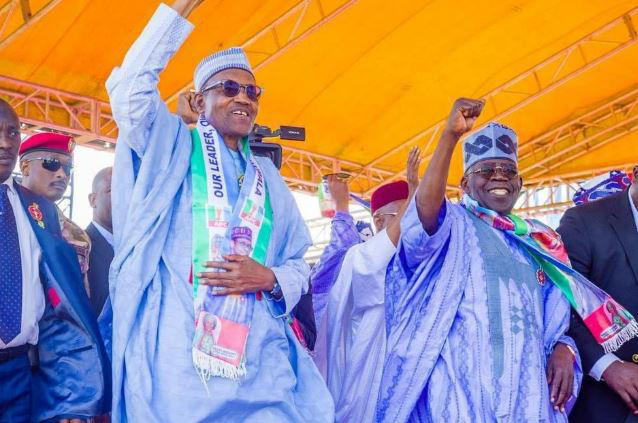 Oyo State frontline politician, Senator Rilwan Adesoji Akanbi has commended President Muhammadu Buhari for his recent setting up of a 14 man petroleum committee which he is heading, in order to resolve the current petroleum scarcity.
Senator Akanbi pointed out that the action is worthy of note and goes a long way to show the humane side of the president and the fact that he cares for the citizenry.
The Senator went on to recall the President's recent visit to Lagos and his cutting of the tape to put in process the operational opportunities of the new Dangote Refinery in the Lekki area of Lagos as being one of the major highpoints of President Buhari tenure, which will galvanise commerce and development in the whole of Africa, since the new Dangote Refinery, happens to be the biggest refinery so far in Africa.
"Time has finally come through this present dispensation, to offer Nigerians, an economic breakthrough that will eventually, and soonest too, see a huge number of employment opportunities in Nigeria, and a roll out of more multiplier economic benefits in the land," said Senator Adesoji Akanbi.
"And I must also commend Governor Babajide Sanwo-Olu, his Deputy, Obafemi Hamzat and the entire Lagos State government for the Blue Rail mass transportation project and the Rice Mill project, both capital intensive development projects which are targeted to change the entire face of the state into a mega city, where there is ease of transportation and easy access to rice, a staple food which has come to be one of the most loved by the entire Nigerian populace.
"But the best is even yet to come, and more shall we see once Asiwaju Bola Ahmed Tinubu wins the upcoming presidential election. You can recall that these new Lagos development projects were all laid out during the governorship of Tinubu in Lagos, of which subsequent governors ensured it's continuity. I can assure you that, there are more people waiting to build more gigantic refineries and so many investors waiting right now in the wings for Asiwaju to win the election, so that they can commence their different projects. Definitely, with Tinubu in the saddle as president, Nigeria will be great again. It's the private sector that drives any economy and its takes a leader like Tinubu to provide such enabling environment for such infrastructure s to take place. The Lekki free trade zone and the airport and the other good things happening in Lagos, are just a tip of what a President Tinubu in office, will do to replicate in the entire country."
Senator Akanbi also said that some people are saying that the change of money by the Central Bank of Nigeria, was targeted at Tinubu and the APC. "That is very wrong," he replied. "Everyone knows that elections are costly. In some countries, trillions are spent on elections. The change of money affects all the political parties because we all need money to pay for logistics. And I am hereby using this opportunity to call on the Central Bank, to extend the deadline, because as at today, some banks are still paying customers the old notes, so extension of the deadline is now a must."