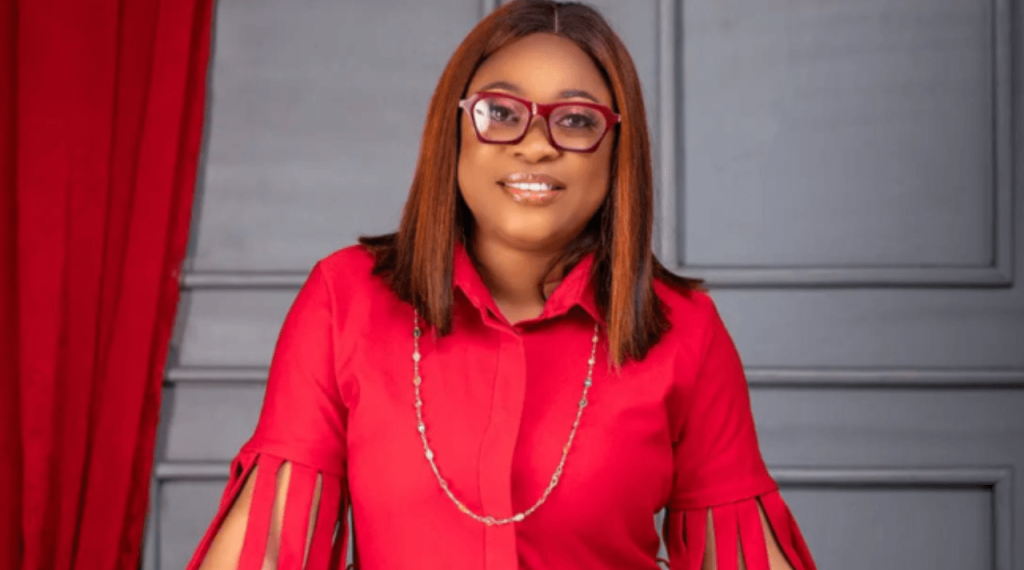 By Innocent Anaba
Husband of late Mrs. Omobolanle Raheem, who was allegedly shot and killed by Assistant Superintendent of Police, ASP, Drambi Vandi, on Christmas Day, Gbenga Raheem, yesterday, told a Lagos State High Court, sitting at the Tafawa Balewa Square, TBS, how he rushed his late wife to two different hospitals, but she gave up the ghost at the third hospital.
This came as Omobolanle's sister, Mrs. Titilayo Enema, told the court that she heard her sister, immediately after the shooting, saying: "Gbenga, bullet has entered my chest."
"She repeated it the second time and, immediately, her neck just dropped."
They spoke while narrating the incident of December 25, 2022, during which Omobolanle was killed by ASP Vandi, to the court.
Recall that Lagos State Government, through it's Attorney-General, Mr. Moyo Onigbanjo, SAN, is prosecuting Vandi for the murder of Omobolanle Raheem.
The charge against the defendants, read: that you "ASP Vandi on December 25, 2022, at Ajah roundabout along Lekki-Epe Expressway, Lagos in the Lagos Judicial Division unlawfully killed one Omobolanle Raheem (F) by shooting her in the chest."
Gbenga, who was led in evidence first by Onigbanjo, said that the car in which they drove on the faithful day was a Toyota Venza, which was gifted to her because she met her target as she was a hard working woman.
The witness who testified before Justice Ibironke Harrison, narrated that he gifted his wife jewelry.
According to him, "For my, wife I wrapped the jewelry and when she saw it, she was happy.
"Though she was pregnant but we had an intimate moment that morning and she was really glad. After that, we had a light breakfast and we went to a nearby church with the new car.
"We live in Ajah and on Sunday, we normally go to Redeemed Christian Church of God at Ikoyi. But on that particular Sunday, our church was having a general programme.
"So, we decided to go to The World Assembly Church, where we got married 10 years ago, because my wife was very close to the founder of the Church because they brought her up spiritually.
"They had also lost a son, so we went to greet them after service when she finished greeting them, my wife said it would be nice if we can get everyone, pizza.
"So, we went to get Ice Cream and Yoguort and went to Domino's pizza, near Ajah under bridge. We got the pizza and ice cream and then we went towards Ajah under bridge to make a U-turn, to return to Abraham Adesanya, our house is few bus stops before Abraham Adesanya.
"As I did U-turn, I saw police officers ahead and the car in front of me slowed down, I over took the car and there was an officer on my left that said I should park.
"While he was still saying that I should park because he was following me, all of a sudden I just heard a sound on my wife, as the passenger's side window was smashed and I saw blood gushing out of her chest.
"I quickly parked and ran out of the car with my sister in law Titi, because the children were in the car and she was seated directly behind my wife. She is the one that had the four children that were in the car, we just have one daughter.
"After we got out of the car, my sister-in-law held the defendant and he pointed his gun at her, saying that he will shoot her.
"My sister-in-law pushed the defendant to the front of the car and said 'you shot my sister, you killed my sister,' my wife was still conscious, I sped off to take my wife to the hospital.
"When we got to Bodu hospital, I carried her inside and started shouting emergency, please help, help my wife has been shot. I took my wife down stairs and the doctor said he could not handle it and referred me to Doren hospital.
" At Doren hospital, I asked for the emergency room. I was shooting please help, my wife had just been shot, the doctor asked me how it happened, I said my wife was shot and the police were aware.
"The defendant was following me but I didn't know how he stopped when we got to Doren hospital. I was crying, shouting that the doctor should help me to save my wife, I said she is pregnant, save her life.
"They brought an oxygen and put it in her nose and a needle in her hand and a cotton wool and tried to stop the blood.
"She tried to pray and the doctor told her not to talk, she said 'I can't breath, I can't breath' and after a while, the doctor said we need to take her to Granville hospital at VGC.
"When they took the oxygen cylinder away, I knelt down and pleaded with them please save my wife. I went and picked my phone from the car and showed them my account balance. I said expense was not the issue.
"So, when they said we need to take her to Granville hospital in VGC, they went to get the ambulance, and when they came back, they said the driver was not around.
"I told them to give me the key that I can drive, they went inside and came back in few minutes and said that the driver went away with the key. I now noticed that my wife was getting weak.
"I begged the doctor to follow us and at that time, they had started pressing her chest. So, when the doctor didn't want to follow me, I said please give me a nurse because the doctor said he couldn't leave the hospital as he was the only one around.
"As I was about leaving, I saw a Police Van and I told them that they said we should go to Granville hospital, they followed me. When I got to Granville, I ran inside and started shooting 'please help me emergency, my wife has been shot.'
"Then a female doctor came out, I thought that they would have taken her in but she started checking her pause and then said she had passed on.
"I was shattered, I couldn't speak again, then the police picked her and put her in their van, and I just looked at my wife's lifeless body and I was like my wife has gone. It took me a while to put myself together because everything was over," he said.
During cross examination, the witness said he didn't see the defendant shot his wife.
He explained that the reason he said he didn't see the defendant shot his wife was because he was concentrating on the officer, who was shouting that he should park.
The deceased sister, Mrs Enema, in her evidence, said that she saw the defendant carry gun and when they heard the gun shot, she thought the defendant just hit the windscreen.
"I just heard my sister say Gbenga bullet has entered my chest, she repeated it the second time, immediately her neck just dropped, her tongue was out then her eye closed.
"I shouted Mummy Semilore, I ran out of the vehicle and held the police officer and said, 'you just shot my sister now.' The defendant pointed his gun at me and said, I will shoot you.
"When I held him because of what he did, I was scared later, I just saw two boys came out because the place was calm and peaceful. Then those two boys said I should hold him, I now became bold.
"Then I said, 'oga it is either you shoot me and kill me, just the way you have done to my sister, I will not leave you.' I dragged him and said you will sit down near my sister that you just shot.
"Then I saw my brother in-law, I thought he would join me but he was rolling on the ground. I noticed that the defendant wanted to enter the patrol van I dragged him down, he saw a mini- bus and wanted to enter, I also dragged him down.
" I went to Ajiwe police station and started shouting that I want to see the Divisional Police Officer but they kept telling me that he was not around."
During cross examination, the witness who said she attended teachers training college, said she saw the defendant carrying a gun.
"I knew what I saw that day, I can not go and hold any other police man when he was the one that shot and I went to grab him.
"I was at the police station and I told the DPO that the defendant was the one that shot the gun, and the defendant couldn't say anything."
The case was adjourned till February 1 and 2, 2023, for continuation of trial.