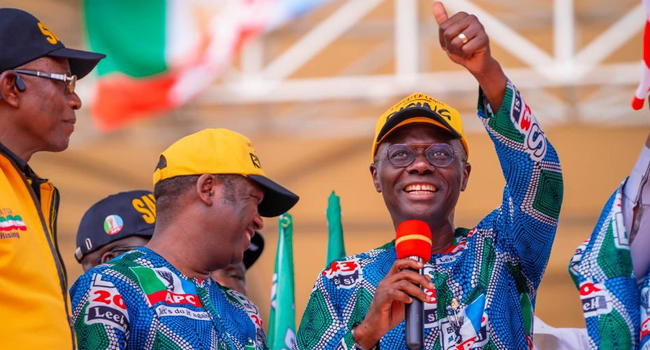 Governor Babajide Sanwo-Olu of Lagos state pulled out of a Lagos State Governorship Debate over attacks on party supporters.
The organizsers of the debate tagged, "ThePlatform debate for Lagos governorship candidates," made this known on Sunday.
The moderator of the debate, Victor Oladokun, stated that the governor, who is the candidate of the ruling All Progressives Congress, APC and seeking re-election, pulled out of the debate, because he did not want to share the stage with an unnamed contestant.
He said, "On account of this incident which has already gone viral, Governor Sanwo-Olu through his spokesman, announced yesterday (Saturday) that the governor will be pulling out of the debate because he won't want to share the stage with a particular candidate whose supporters allegedly carried out the attack."
Recall that supporters of a political party were allegedly found in broad daylight firing gunshots at supporters of another party in the Surulere area of the state over the weekend.
Participants at the debate include Olufunso Doherty of the African Democratic Congress (ADC), Gbadebo Rhodes-Vivour of the Labour Party (LP) and Olajide Adediran of the Peoples Democratic Party (PDP).
Meanwhile, in his reaction to the allegation against his party, Adediran said his supporters won't shoot at the people they campaign to at the Surulere area of the state, warning all his loyalists to desist from all forms of electoral violence.