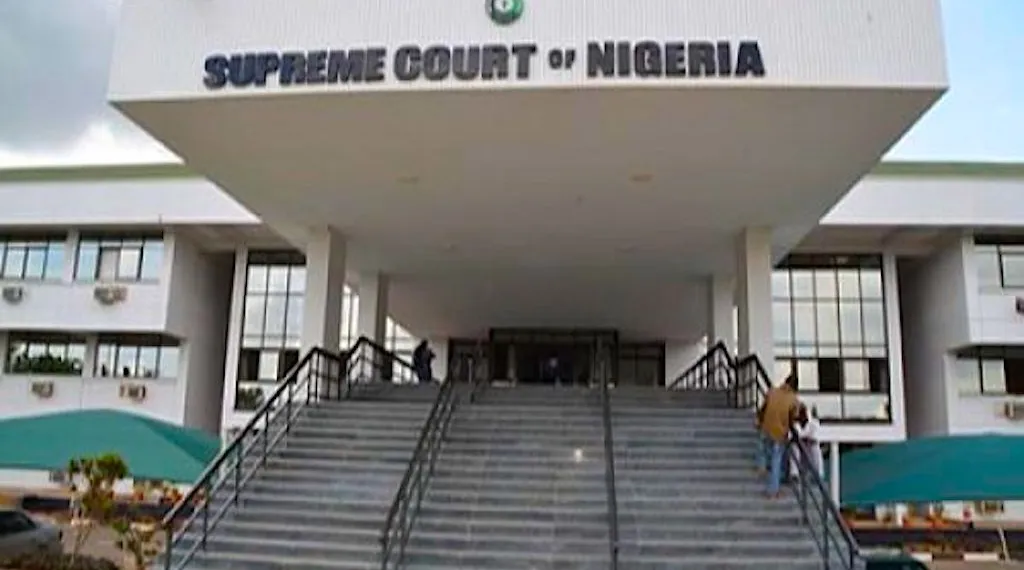 By Levinus Nwabughiogu-Abuja
Member representing Umuahia/Ikwuano federal constituency of Abia State in the House of Representatives, Hon. Sam Onuigbo has declared his victory at the supreme court as "no victor, no vanquished".
Onuigbo was at the primaries of All Progressives Congress, APC 8 months ago, precisely on May 28, 2022 elected the party's candidate for Abia Central senatorial district.
But shortly after he was returned as the winner of the primary, one Emeka Atuma, who was the first runner-up in the primary laid claims to the senatorial ticket.
The matter took both men through the federal high court in Umuahia, the court of appeal in Owerri, Imo State and the Supreme Court in Abuja.
In a unanimous judgment delivered by Justice Emmanuel Agim in the case
with No SC/CV/1626/2022 on Friday, the apex court dismissed an appeal filed by Atuma challenging the decision of the appeal court that had earlier on October 4, 2022 declared Onuigbo the duly nominated candidate of APC, for lacking in merit.
Addressing journalists in his office at the national assembly on Friday, Onuigbo expressed gratitude to the people of Abia Central and the party for believing in him.
He said: "I thank God for making a day like this possible. I thank my family that endured with me for the period of 8 months. I will like to use this opportunity to say no victor no vanquish.
"I also want to use this opportunity to thank the judiciary for restoring the hope of the common man. I thank God for vindicating me because my opponent never participated in the primaries and the Electoral Act has come to define and deepen our democracy."
On the lessons learned, the Abia born federal lawmaker said the new Electoral Act has exposed political gangsterism.
"Any appearance of political gangsterism has been brought to the end with the current Electoral law because it has redefined the democratic processes", he said.
Onuigbo also expressed optimism on his victory in the general elections despite the ruling party (PDP) having a hold on the State.
"It is a very strong environment but the people there are exposed because we have prominent people like Ngozi Okonjo-Iweala and others. I have made modest contributions for my constituents so my good works will speak for me", he said.